Demand determines offer. No sooner had the same-sex couples been allowed to legalize their relationship and adopt children in France, as gay people expressed their wish to have a real wedding. Businessmen reacted to it quickly, and the first gay wedding salon is going to open in Paris soon.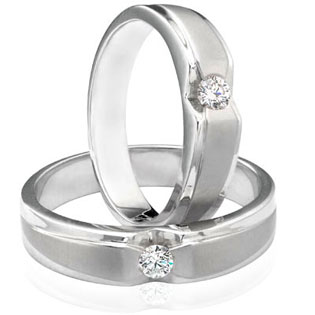 «The G-Day» is the title of the first Parisian wedding salon for homosexuals. It will be located in the cultural heart of Le 8 Valois, near the Louvre. The opening is scheduled for April 27.
Gay newlyweds can choose not only their wedding dresses and decorations for the ceremony, but also take advantage of agency services, find photographers and image-makers. The creators of the salon noted that many well-known French brands had expressed their desire to take part in the opening of a specialized wedding boutique.
A wedding salon is not the only novelty for gay people. Recently, two French lawyers have opened a site that offers the service of registering divorces of gay couples.
The law, allowing the same-sex couples to marry and adopt children, was adopted by the French parliament on April 23. The amendments are expected to be made in the summer of 2013.