Famous brand Kérastase, a guru in the field of hair care, has conducted a new study, which found the age at which women have the most beautiful hair. Hello! magazine has published the results.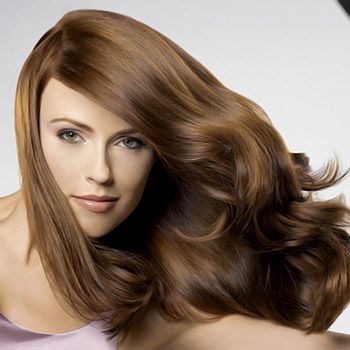 It is not surprising that Kate Middleton's hair has recently been named the most beautiful hair in the UK (she even managed to outshine Cheryl Cole and Holly Willoughby, who are known for their luxurious hair – the girls took the 2nd and 3rd places respectively). After all, the duchess is 29 years old now. This age was mentioned in the survey conducted by Kérastase, when women were asked at what age their hair looked the best.
The survey involved 2,000 British women. They also noted that at the age of 29 years, a woman passed the stage of experimenting with hair and began to spend more money on hair care. More than 50% of women admitted that they experimented a lot with their hair in youth, including ultra-short haircuts and different colors. More than a quarter of women have tried to imitate the haircuts of television and movie stars (such as the heroine of the "Friends" series at the end of the 1990-s or even the style of the elves).
The interviewed were unanimous in saying what hair they would like to have. 70% answered "voluminous". Responding to the question what they would change in their hair, 41% said that they would have made it thicker.
The study by Kérastase was interesting in the part where the brand wanted to find out how much British women would give for their hair. First, it was discovered that almost half of the women believe that hair is the most important part of their appearance. In addition, more than 13% evaluate their hair at about 5-10 thousand pounds ($ 7,700-15,500). 5% believe that their hair costs 100,000 pounds ($155,000), and 8% name more than 1 million pounds ($1,500,000) as the price of their hair.