The winter season has long ended, which means we need to store winter clothes somewhere. When wardrobes are large, and there is plenty of space, it is not a problem. However, not everyone can afford a huge wardrobe. That is why we have selected the ideas for the most effective space use to store unnecessary things temporarily!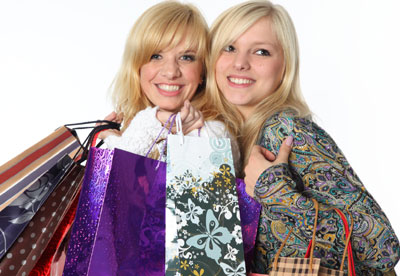 1. Suitcases
For sure, everyone has a few suitcases, which are rarely used, but occupy a lot of space at home. Use them for maximum benefit! Fill them with the things that you won't be wearing long, and store them in the farthest corner. By the way, you can also put one suitcase into another, and put small travel bags inside.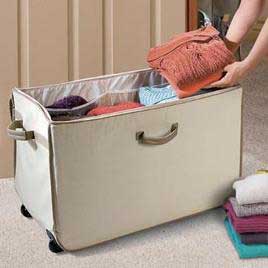 2. Use the Ceiling for Storage
When the ceiling height allows you to have suspended structures, you can build something like this: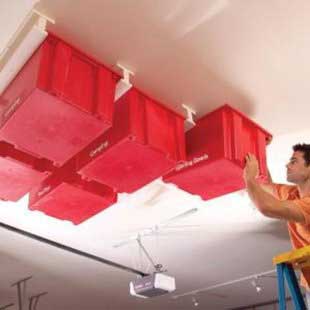 3. Folding Furniture
People often forget that their upholstered furniture can have empty niches or drawers. Fill them in and free some shelves in the wardrobe.
4. Use the Space Under Your Bed
If any furniture in the house has legs, it is possible to organize a warehouse under it. You may use special boxes that are sold in most household stores or supermarkets. Also, you can effectively use the space from the wardrobe to the ceiling – just buy a nice box that will fit into the interior, and fill it with warm things that you won't be wearing until next winter, for example.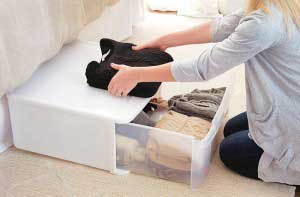 5. Opt for Personal Storage Companies
Many companies, especially in big cities, offer services of personal storage. If you want a second child and do not want to sell or give away the pram, highchair and other things, adress them.
6. Floor Lockers
If you plan to renovate or build a house, make a floor with lockers. This will allow to save space occupied by wardrobes. These niches can be a good hiding place, as well.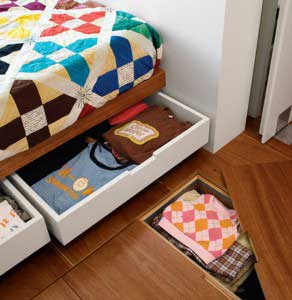 8. Handbags Storage
Here is another life hack about handbags storage without taking up too much space: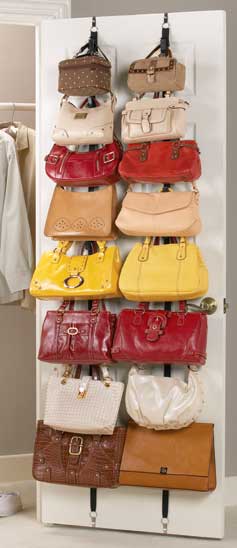 And where do you store things until next season?