Women are sure to have made a routine from checking out good-looking guys, and the question what their checking order is is interesting enough to warrant some sneaky investigation.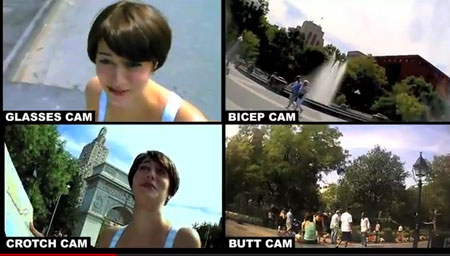 Cosmo For Guys went for New York ladies' taste in beauty spots on men. They had a cute young fella wear hidden cameras and sent him to engage women in conversation asking the way to some place or other. Cameras were hidden in his glasses, on his arms, crotch and butt, catching the glances of the women he addressed.
Those he spoke to didn't go much for eye contact, while what interested them most were his brawny arms and the crotch area.