Is romance doomed to be slowly fading away or is it just some temporary quirk that we're passing through? Judge for yourself, and meanwhile let's see what a survey conducted by Häagen-Dazs revealed about British men.
2,000 men were interrogated about their romantic inclinations… if any.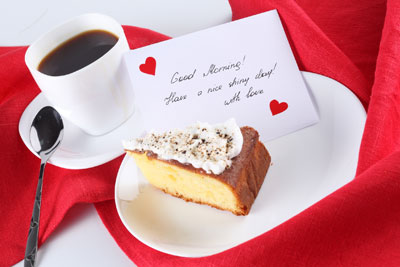 54 per cent of those who have somebody whose hand they can hold in public neglected to do so in the year that passed.
80 per cent never thought of buying flowers for their beloved.
83 per cent lived through the year sans a romantic dinner by candlelight.
95 per cent didn't express their feelings in a letter.
All right, what about the expressions of affection we do get? Here comes… A text message is the answer for 46 per cent of men and 32 per cent would rather do the washing up. Will that be the predominant gestures to be made on the upcoming Valentine's Day, one wonders?
Commenting on the results, Christine Webber, relationships expert, said that in the welter of modern life we shouldn't disregard the ingrained need of romance in our lives.
"Romance is a vital part of any relationship and it's the small thoughtful gestures that often melt the heart when the going gets tough," she said.
Source of the image: Photl.com.