Jimmy Choo, having supplied women with the 10cm heel, is going to cater for rather more sportive-minded everyday needs. The Times reports that sneakers is the label's offer for the coming summer, to be launched late spring.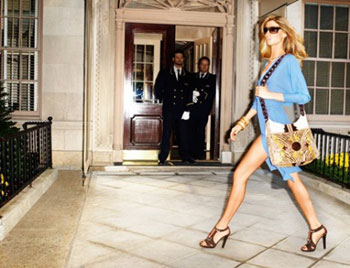 The Summer 2010 collection will include eight sneaker styles, some of them low-top (priсed at around $473), some high-top (around $633). High-top designs, made along the lines of basketball shoes that cover the ankle, put in a claim at being very much in on the trainer market right now!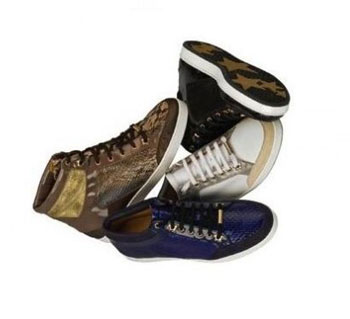 Jimmy Choo special sneaker design includes exotic skin materials, star-print soles and gold eyelets. They will be available at Jimmy Choo stores only.
Source of the image: Luxuo.com.