Getting ready for the wedding, many brides make similar mistakes. In order to avoid them, we have described the most common wedding mistakes and told you how to avoid them.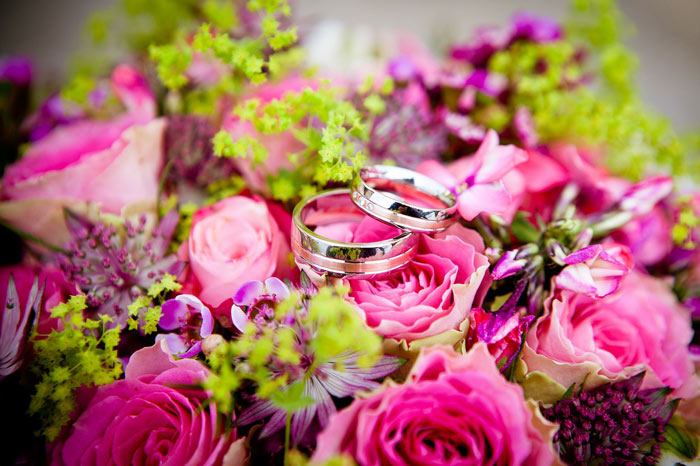 The most frequent bride's mistakes when planning a wedding are:
1. Not worrying about the wedding plan in advance
Problem: It may seem strange, but you should prepare a list of all the tasks that you need to do in order to organize the wedding and tick everything that has already been done. This will allow you to avoid stressful situations. The closer the ceremony is, the more often you will thank yourself for your strategic thinking.
Solution: The schedule will help you get a real picture of preparing for the wedding and will give you an idea of what else you have to do. In addition, it will allow you to carry out the assigned tasks evenly. You will not discover a month before the wedding that the previous time was wasted in vain.
2. Doing something before the guest list is created
Problem: You are happy and ready to send out wedding invitations to the whole world and immediately order a cake, buy a dress, and choose a restaurant.
Solution: Wait a minute! Of course, this is not the most joyful part of planning, but let's agree to do nothing until you have the final list of your invited guests.
3. Constantly discussing the upcoming wedding with the bridegroom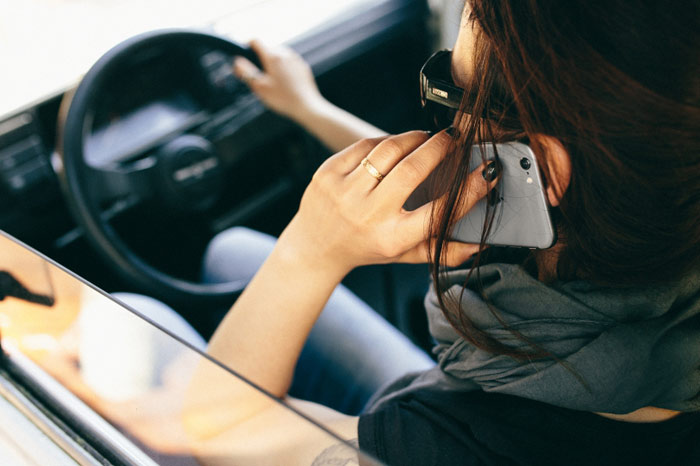 Problem: Of course, we know that nowadays many guys want to know what their wedding will be like. But not everyone has enough patience to talk only about this every evening after work or to approve the twenty-fifth version of your wedding invitation.
Solution: In order to get out of this situation with a minimal loss, allocate one evening to discuss all organizational issues. Thus, you will see how much the bridegroom is interested.
For the future, take the rule to keep silent about the wedding at least once a week. Spend such evenings talking about the weather, friends, your dog or whatever you want. Don't say a word about the wedding preparation. Who knows, maybe one of such conversations will give you a great idea about the design of the invitation or the decoration of the hall.
4. Relying on weight loss when you buy a wedding gown
Problem: Your dream gown turns out to be tight
Solution: Of course, the desire to eat right and play sports is commendable. Not just on the eve of the wedding. But are you sure that you will have time to lose enough kilograms by the deadline? On the other hand, different diets and starvation will end up with a catastrophe even more quickly. The only true solution in this case is to order a wedding gown of the appropriate size. Otherwise, be ready to look not the best way at the wedding.
5. Discovering that reality does not meet your expectations
Problem: You just got a printed sample of your invitation, and it does not look the way you imagined. Besides, there are flowers on the bridegroom's boutonniere, although you have said a hundred times that there should be berries.
Solution: It took you a lot of months to carefully think through your wedding to the smallest detail, and yet you are annoyed even by the slight discrepancy with the plans. Will this really matter in a year? In ten years or in five years?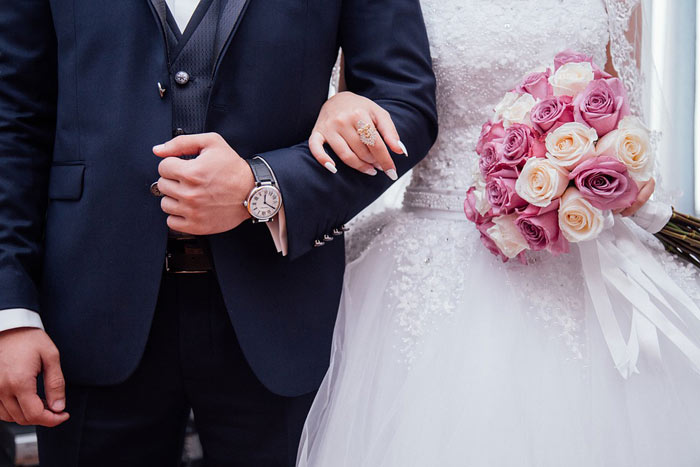 Most likely, the failures that seem so frustrating in the preparation phase are not so important. But if you have given a positive answer to this question, defend your point of view and ask the contractor to correct the mistake.
6. Worrying that someone has stolen your idea
Problem: The newlyweds spend so much time personalizing the wedding and trying to find really unique solutions for this great day, so they get furious after discovering similar ideas in other newlyweds' design.
Solution: If someone plagiarizes your ideas, you are a role model for someone. But since you are the author, these ideas will look more organic and natural at your wedding.
If you do not like this option, think about how to replace the plagiarized parts. In future, keep all of your ideas a secret, and things like this will never happen. Let your ideas be a surprise for the guests.
7. Discovering on the eve of the wedding that you do not like your style
Problem: When you started to plan a wedding, you were sure that you wanted to go to the altar in a pink dress with peonies, and all the guests were sent engraved invitations. Now, that you have worked hard on this idea for several months, you suddenly realize that you like bright natural colors and bold design.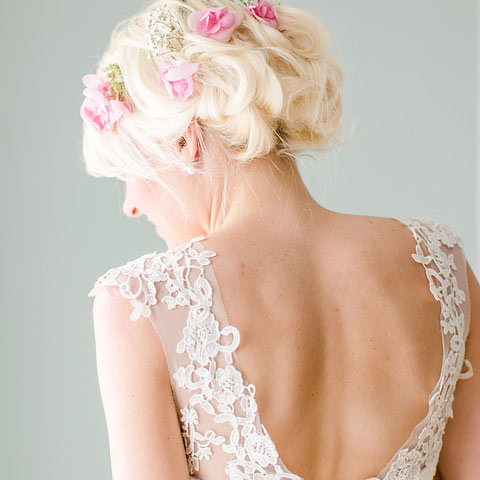 Solution: You should understand that you can change any wedding element at any stage of its preparation. You will be surprised, but you can do it without a huge investment of money. Have you already ordered a pastel wedding dress? Add a bold bright belt or revitalize the outfit with bright accessories. Do you want to change the color of the decor? Come to the florist and ask him to add the necessary colors to the main compositions.
Of course, something may require additional costs, but if you are sure that it is important for you – do not hesitate to act!
8. Burdening yourself with too many tasks
Problem: Of course, handmade ideas that are executed by you can personalize the wedding and reduce its cost. However, are you sure that you can sew more than two hundred tiny ribbons?
Solution: Instead of overloading yourself with too many tasks, choose the duties that can bring you pleasure and get to work. Try to buy everything else or delegate it to someone who will do it better than you.
9. Expecting too much from your relatives/friends/guests
Problem: We have already discussed the fact that you cannot do everything by yourself. Yet you should not burden your close relatives, bridesmaids, and guests with detailed obligations. It's not the best option. It's not the reason why you invited them to the wedding, right?
Solution: If you are pressed for time severely, consider the possibility of delegating some responsibilities to a large group of people. Do not overload one person with them, even if it is your mother. Make a list and write the name of the person in charge besides each task.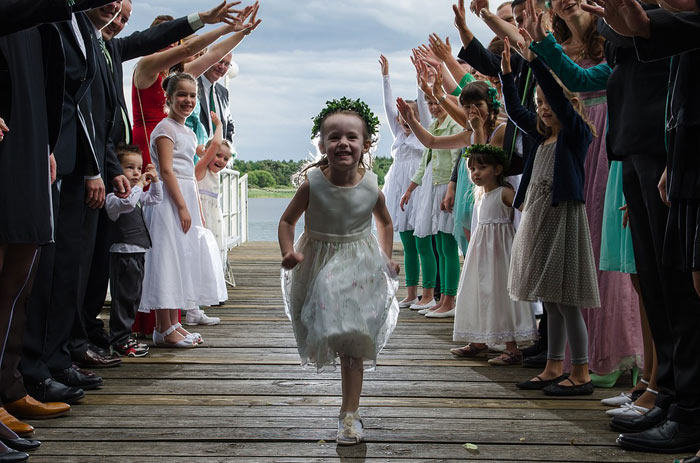 In order to avoid any kind of overlap or mistakes and to save your nerves and good relations with the nearest people, turn to professionals. You can hire a wedding organizer or coordinator.
10. Exceeding the budget
Problem: You have calculated all the costs in advance, and you follow the plan clearly, but the expenses are constantly growing, and the budget is exceeded more and more with every day that passes.
Solution: If you find that you have not taken into account some expenses, do not panic. Instead, join your bridegroom and think about how to reduce the costs. Perhaps you can give up something or find a cheaper alternative.