A new study conducted by the researchers at the Cornell University found that prone to cheat men earn less than their wives. At the same time, cheating wives tend to occupy higher positions at work and earn more than their cheated husbands.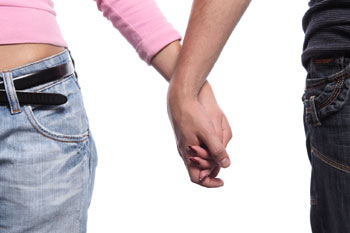 This unique financial-moral pattern was discovered by a group of students and educators under the guidance of Christin Munsch, a PhD candidate in sociology at the Cornell University. Munsch notes that according to the data, the larger is the gap in wages, the greater the chances that the spouses will be cheating on each other. High income from the wife's side is a stronger motivator for infidelity. Christin Munsch's group believes that husband's high earnings are not clearly reflected in cheating.
The study was conducted over the period of six years – from 2001 to 2007. Nine thousand people, ages between 17 and 27, participated in it. Detailed anonymous survey showed that 7% of the participating men cheated at least once on their partner over the study period, including those who are married. At the same time, only 3% of the participating women admitted to similar behavior. Data analysis showed that in most cases cheating husbands were earning less than their wives or partners and had lower social status. Over 70% of the women who admitted to cheat on their husbands over the period of the study earn more than their partners.
The authors have noted that the sample was representative of a certain age group. The identified pattern can be considered fair with respect to young families in particular.
Source of the image: photl.com