At her 13 years Lourdes, Madonna's very own sweet child, may be an early starter drawing attention to herself. Known under the moniker Lola, Lourdes is named as co-creator of Material Girl, a clothing line for teenagers designed by Madonna which has just been unveiled at Macy's. Featuring flashy and unreserved pieces like lace mini-dresses and sequined pants, it joined the ranks of clothing that is considered rather immodest for girls in their early teens.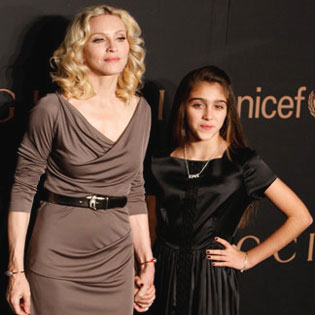 Now RadarOnline photos hit the Internet showing Lourdes sporting a wristband with an effigy of what certainly looks like a marijuana leaf.
Lourdes has got a blog that she keeps in her Lola nickname where she professes to sympathize with the 80s lifestyle and names My Chemical Romance as her favorite band, but she definitely shows promise to get herself into hot news one of these days.
Source of the image: Ilsansinchon