Writer Audrey McClelland has been married for 15 years. With sad feelings, she admits that the majority of evenings (well, all of them!) she and her husband spend on the couch watching TV. In order to somehow change the situation, Audrey sketched out a long list of ideas what to do with your loved one if you have free time. Geniusbeauty.com hopes that for someone this list will be useful.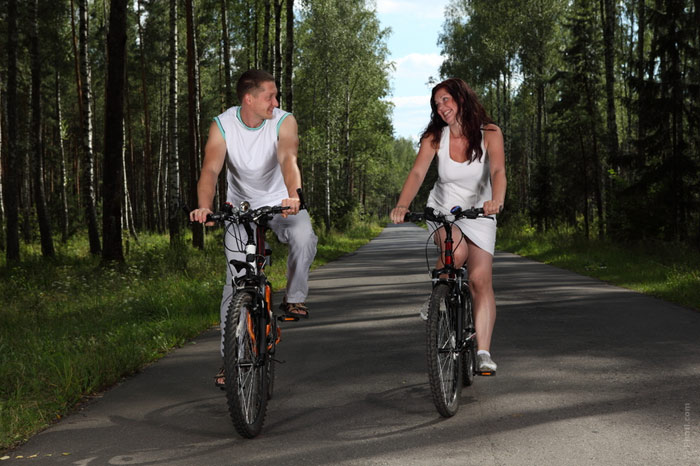 So, instead of boring TV series, you can:
Remember your first date and repeat it again.
Go cycling in a nearby park.
Prepare something delicious together: each in turn can offer his/her recipe.
Go to the gym or sign up for yoga.
Find pairs of socks after washing: believe it or not, but it's nice to just sit together and chat while doing routine work.
Plant a tree.
Go to a theater or a museum.
Repaint the walls in the room that you have long wanted to update.
Go to the store and buy something new for each other.
Play a board game.
Have a romantic picnic.
Deal with a large puzzle together.
Read books together – it really can be romantic. You can read, for example, to each other.
Create an album of your photos.
See the sunset or sunrise together.
Go to the café and enjoy delicious coffee.
Arrange a day trip, for example, to the woods or to the nearest city.
Go to the concert of your favorite band, which both of you like, or go to a karaoke bar and sing your favorite songs.
Visit dance lessons.
Play basketball together. Even if you do not know how to do it.
Play bowling!
Go fishing.
Ride on roller skates or skates.
Play Xbox.
Do some massage to each other.
Run 5-10 kilometers together.
Start some charity work, for example, help the needy family.
Shoot a video for your blog – if you are bloggers, of course. If not, it's worth a try.
Walk to the nearest river or lake to collect beautiful stones.
Dance in the kitchen when the children will be sleeping.
Visit the flea market.
Go hiking and sit by the fire in the evening.
Learn to play a musical instrument together.
Redecorate your bedroom: rearrange the furniture, hang new curtains, and so on.
Arrange a fondue evening.
Practice go-karting.
If you can, take a boat ride or a catamaran.
Gather berries or mushrooms in the forest (depending on the season).
Watch your wedding video again.
Create a family tree.
Stay for one night at a hotel.
Cook ice cream.
Dine in an unusual place.
Make home rolls or sushi.
Look at the stars from your backyard or balcony.
Practice horseback riding.
Go to the amusement park!
Design and make a special gift for children with your own hands: a fortress of blankets and pillows, a
Lego cave and so on.
Bake a cake.
Wear the most fantastic outfit and go out to dinner: it does not matter where. The main thing is that it will be funny!
Create a board and attach your dreams, goals and plans there. Describe them.
Clean the garage, the basement or attic.
Cook breakfast and eat it in bed.
Go to the planetarium.
Start fireworks.
Visit an animal shelter, even if you do not plan to have a pet.
Go to the water park!
Take a test drive of the car of your dreams.
Visit a sky park.
During the rain, run out into the street and kiss!