No matter how long you are together – unusual and romantic dates will help you get to know each other or refresh your feelings in a long-established relationship.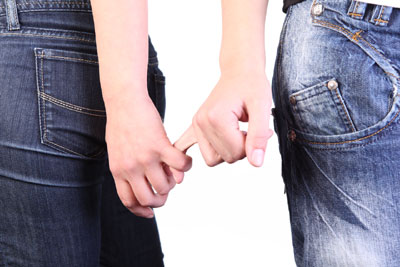 1. Karaoke
Go to a karaoke bar and sing your favorite songs to each other. You can spend the rest of the evening as judges of a talent show, evaluating other artists.
2. Cook a dessert
Open a bottle of wine and bake something sweet. Making yourself dirty with chocolate and other food ingredients during cooking is a must!
3. Taste beer
Go around a few pubs, trying different beers in 0.33 liter glasses, and determine the best one. Browsing around the bars tasting beer? He'll appreciate the idea.
4. Visit a stand-up comedy show
Did you know that laughter is one of the most powerful aphrodisiacs?
5. See a foreign film in the original language
The main condition is that the language must be completely unfamiliar to you two. Try to guess what the characters say and come up with an explanation of the plot.
6. Double date
Studies show that the time spent with other couples strengthens relationships. Invite friends for a double date, so that he has someone to talk to about football, and you are able to discuss the latest collections by famous designers.
7. Massage for Two
Go for a relaxing massage for two. Ask a specialist to show you how to do it, and repeat the material studied at home.
8. Arrange a surprise for him
Agree that you will spend the evening together, but do not tell him exactly what you have planned. Let tickets to a concert or a skating rink be a pleasant surprise for him.
Car Ideas
9. Rent a cabriolet and ride all day, and at night go out of town – where you will be able to enjoy the starry sky right out of the car.
10. Arrange a daytime date
At the weekend go to a flea market or fair. Try some delicacies, choose and buy useless trinkets; end your day going to an ice cream parlor.
11. Play tourists in your own city
Visit the places you've never been before, eat at new places and take pictures everywhere, if you see these streets for the first time.
12. Travel through time
Recreate your first date exactly as it was – order the same table in a restaurant, walk in the same park, and so on.