It turns out that not only our homes need to be abundantly decorated for Christmas holiday season. According to the new survey, women apply on their face about 12 cosmetic products before going to bed these days.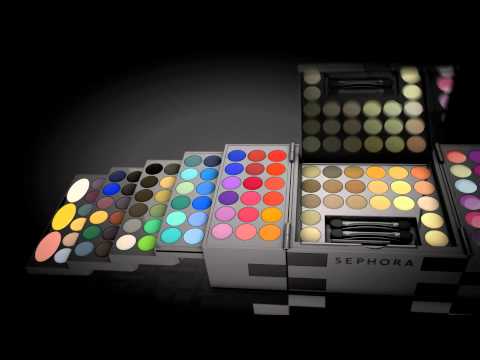 A woman uses only 4 makeup products on a normal day, but in case of an evening out, they use at least eight products.
It is natural that the time a woman spends in front of her mirror should also increase. It takes about an hour to get ready for the holiday party. On a usual day, an average woman does her makeup for about 20 minutes, while preparing for an important meeting will require 40 minutes on average.
The survey also showed that the typical cosmetic bag of any woman should necessarily include four items: a mascara, a foundation, a blush, and a lip gloss. If you are going to visit a party in the evening, these products can be complemented with an eyeliner, a lipstick, an eye shadow, and a bronzer. By the end of December, the number of products in a cosmetic bag increases up to 12. The standard set of cosmetic products also includes false eyelashes, a glitter, a highlighter and a fixing spray.
The survey involved 1,450 visitors of the department store. Sara Stern, who conducted the research in the Debenhams department store, said that taking care of her Christmas image was as important for a woman as a turkey and Brussels sprouts on the Christmas table. Even the women, who do not normally use makeup, create a Christmas mood with the help of eye shadows and artificial eyelashes to impress everyone at the Christmas party.