With the coming of darker clothing (and in autumn and winter we traditionally get dressed into darker clothes) makeup products also get darker. This allows you to maintain a harmonious image for the face not to look pale. And the choice of a new, more intense lipstick becomes justified, because not everyone wants to try and use "smoky" in the morning. If you need a darker lipstick for fall and winter, then what should it be like this season?
Metallic
On the catwalk. The most striking example of this trend is Rodarte Fall Winter 2014 showing. The models have demonstrated the dramatic lipstick that can give the metallic effect. Such intensity is obtained by layering and inclusion of the metallized coating into the pigment.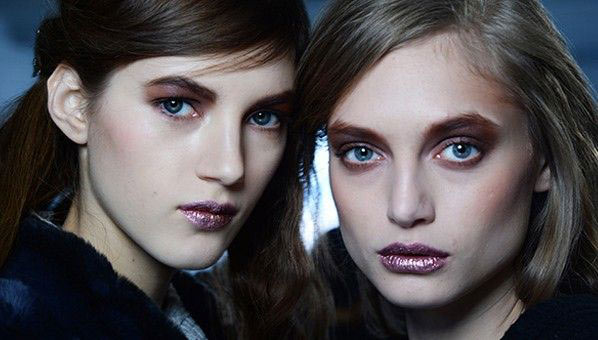 In life. In fact, the metallic trend can be quite an everyday thing. One just needs to find a lipstick with a metallic finish. Notable examples of such innovations include: Shiseido Lacquer Rouge and Rihanna Viva Glam Mac. Metallic Lipstick is a self-contained product, it means that you will not need a lot of makeup, if you choose this trend. All you need is a good foundation and purple mascara.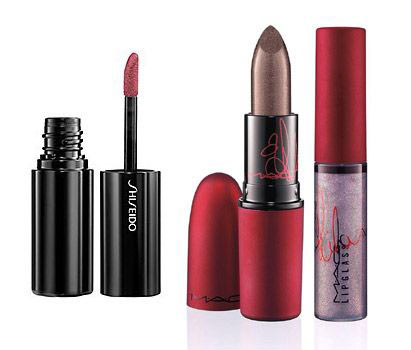 Vamp
On the catwalk. In the new season there will be new vamp – a more natural shade of burgundy and cherry, while black and red, brown and bloody colors are in the past. Thus, most of the images presented on the catwalk with "vamp" lips were very elegant, and not frightening. Think, for example, of the makeup presented at the Rebecca Minkoff show.
In life. Natural colors are the ones that nature gives us. Therefore, the choice of vamp colors should be guided by natural colors: remember how cherry and overripe raspberry look like. In the autumn-winter 2014-2015, one should not clearly define lips: when it comes to wine colors manage without a contour, and you will be able to have vamp lips every day. Especially in the current season, matte lipstick is not so relevant as it dries the skin of the lips. New wine products come without a powerful gloss, but with the effect of moist lips.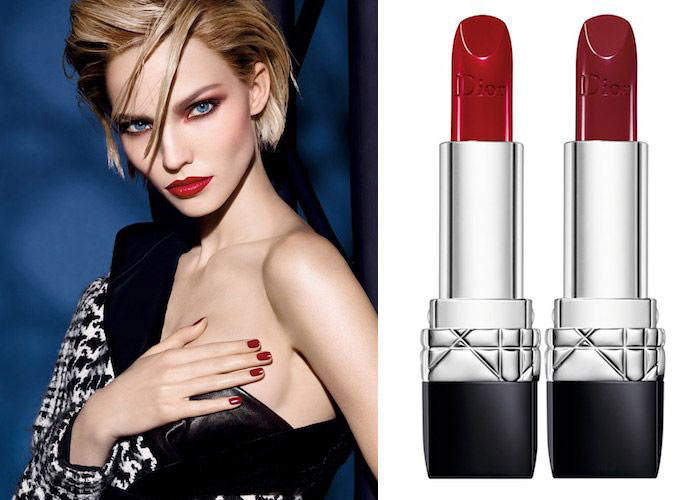 Blue
On the catwalk. This trend is autumn alternative to fuchsia, hot pink and bright magenta lipstick. In autumn these colors are not harmonious. They need some depth to gain a deeper, but at the same time not too dark, color. A striking example was demonstrated at the Ann Yee Fall 2014 show (New York Fashion Week).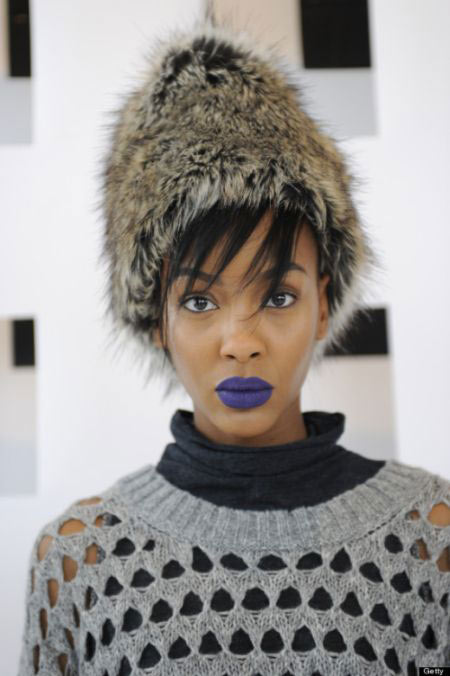 In life. Joan Smalls demonstrated such a trend. It turned out that amethyst lip color was acceptable when it was lightened with transparency and brightness. But if you feel this image is too bold, keep it for a special occasion, especially when a series of New Year's parties is coming. Seasonal collections presented many of their options of amethyst: purple trends appeared in Armani, Max, and Milani. But you can create a shade with the help of your summer lipstick. You just need to tone the lips with a purple pencil or purple shadows before using the fuchsia-colored lipstick.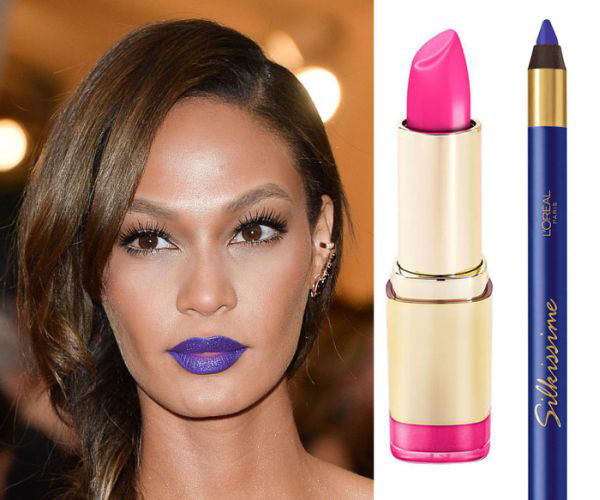 Classics
On the catwalk. Red is timeless classic. Podiums are always ready to offer the most beautiful shades of red. In autumn and winter, they must have a cold tone, as it was at the Fall 2014/2015 Fashion Weeks shows.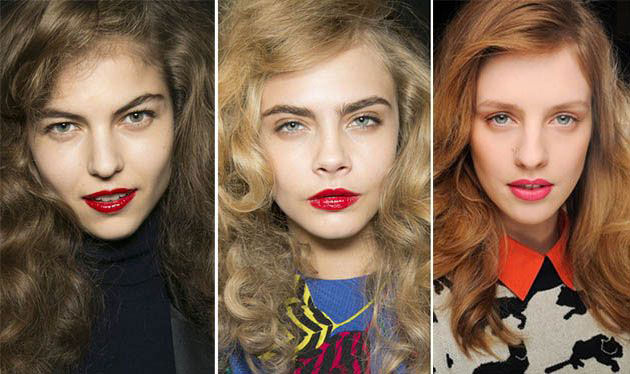 In life. The main difficulty of red lipstick – is that it bares all makeup defects, so again, repeat simple rules of red lips:
Preparation of the lip skin is the most important thing in the makeup with red lipstick. Therefore, you should thoroughly exfoliate the lips, and then be sure to moisten them. Do not apply lipstick onto dry and chapped lips.
If you are using the contour, it must be of the same shade as the lipstick.
A brush is better than a stick: the lipstick will lie smoothly and accurately.
The edge of the lips can be underlined with a concealer to get a perfect contour.
The image will be most harmonious if you touch the cheeks with a lipstick.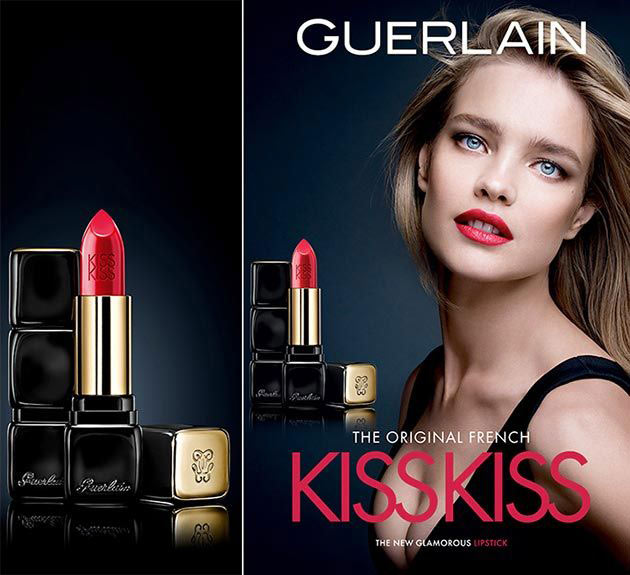 Nude
On the catwalk. Nude lips are now the same classics as red lips. They can be naturally pink (as at the Versace show) or milky beige (as the Burberry Prorsum show): choose your color.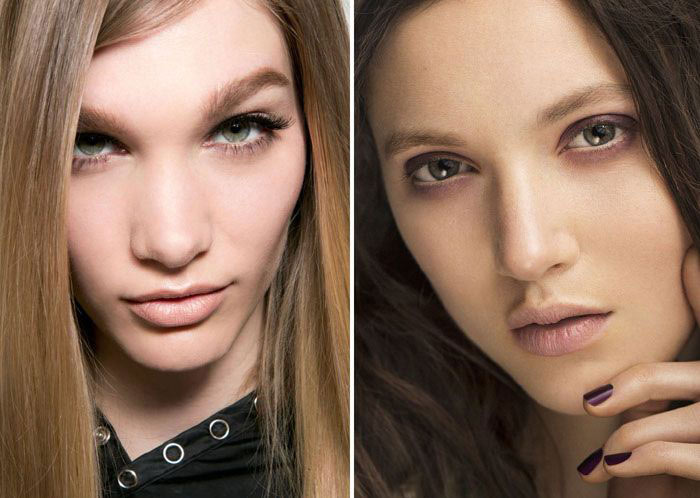 In life. If you've never had nude lipstick, start with the warmest shade – it will lie naturally and harmoniously. For example, such shades as Intime from Chanel Rouge Coco Shine and Matte Suede from Clinique. It is important to focus on the eyes or eyebrows for the face to be fresh and not painful.