Could the blue color look "warm"? That is the task set by makeup artist Diane Kendal while preparing the models for the Thakoon Fall 2013 show. Would you like to know how it happened?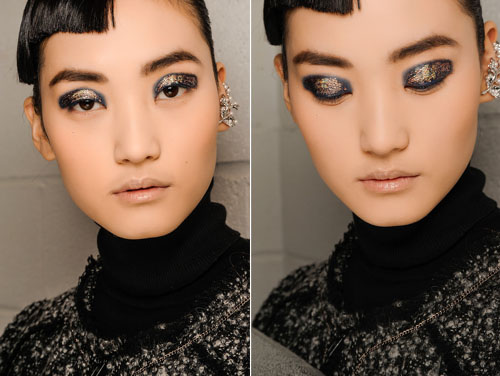 Diane Kendal admits that the dark blue makeup creates a typical winter image. She especially likes deep indigo.
But the cobalt shade is too cold and distracted. It was decided to make it warmer. Three colors of shadows proved to be useful while reaching this goal. Deep bronze eye shadows should be used at the outer corner of the eyelid. Gold glittering shade would be good at the center. And the pink color is applied at the inner corner of the eye.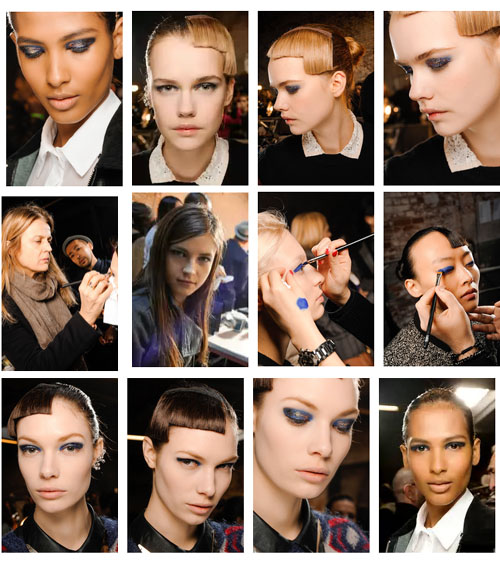 Kendal leaves the lips and eyelashes bare. The makeup artist believes mascara sometimes makes the face appear old.