This season, gold is definitely fashionable. Golden shimmer on the cheeks, eyelids and lips is not just welcome, it has become an obligatory element of the current make-up. The Christmas make-up collection called The Rouges Or Collection, Dior contains all the shades of the precious metal.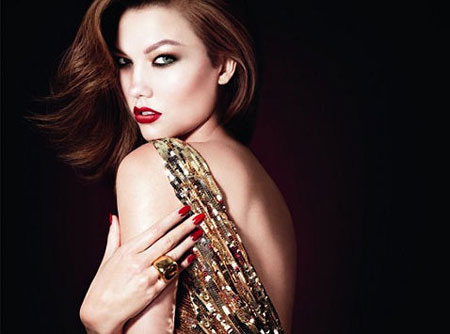 Thiene, the legendary art director of Dior, could not have failed to use gold as a source of inspiration while creating the festive collection of make-up. Why? The history of the fashion house itself suggests the answer: in the late 1940-s, the first Dior collection was created by the designers, in which the master expressed his reverent attitude to this metal. Dior's love of golden shades can be better described by the dresses that he created, including Aladdin (1947) and Pactole (1949), as well as the gold evening shoes… Examples are numerous. The continuation of this sparkling story is the Christmas make-up collection called The Rouges Or Collection, which includes the lipstick Rouge Dior and the nail enamels Dior Vernis.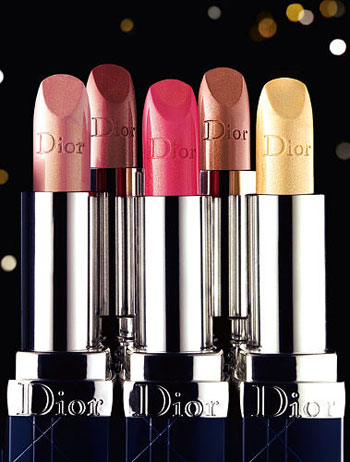 The lipsticks are promised to give a "blazing lip effect" when used and are presented in seven shades varying from pale pink to scarlet. The most interesting shade is mere gold that covers the lips with shimmering particles. They are also generously added to all other shades. The creators of the collection warn that one should hardly expect an ordinary pearl shine from this lipstick, because the golden hue merges with the main color, becoming its integral part.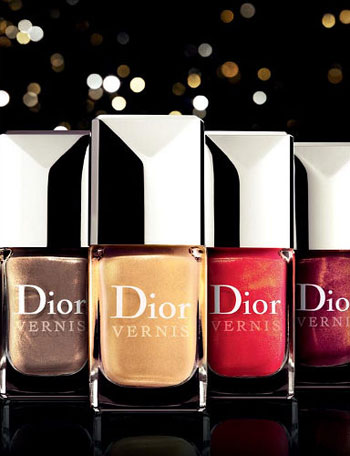 Nail enamels, presented in four versions, are also dazzling with gold. The undisputed hit of the collection is a glossy gold nail enamel resembling molten gold.