Glow is one of the celebrity's most successful fragrances, Jennifer Lopez released it in 2002, and since then there have been several bestselling versions of the fragrance. And now, in early 2012, the star is going to release a new spring version of the fragrance, called Eau de Glow.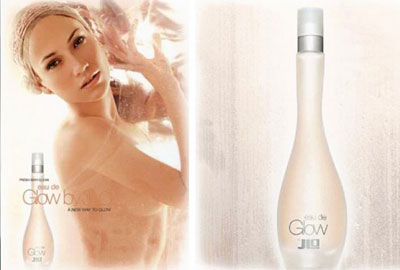 The image of the fragrance is spring flowers which are blossoming and giving their freshness to everyone around. The new Eau de Glow underlines sensuality and tenderness.
The nature of the fragrance is floral and fruity, reflecting the natural beauty and sincere emotions. The fragrance is opened with fresh grapefruit and the flowers of an orange tree. In the "heart", there are the most luxurious and most feminine flowers, such as rose, iris, jasmine, and vanilla shades. The base notes are sandalwood, amber, and musk.
The fragrance Eau de Glow comes in early 2012 in the form of Eau de toilette, bottled as 50 and 100 ml.