Nicki Minaj is not only a stage attraction – she is out to become a major OPI rival of Serena Williams and Katy Perry, for she has launched a nail polish line of her own with the company.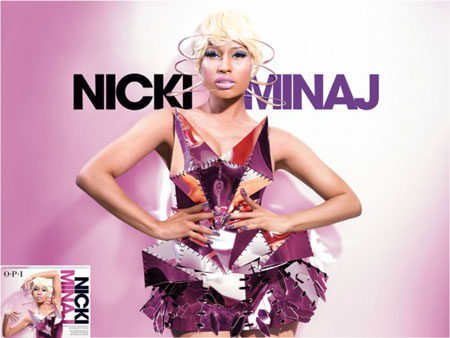 To be expected are six nail lacquers (limited edition, naturally) with unforgettable names like purple, graffiti-like Super Bass Shatter, glittering charcoal Metallic 4 Life, bubblegum-evoking Pink Friday, electric Fly, Did It On 'Em in fluorescent lime and silver-rainbow hued Save Me.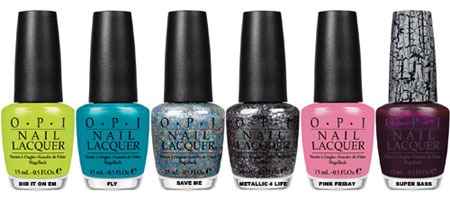 Fans can do it on 'em starting January 2012 – look for Minaj lacquers in salons, Ulta, JC Penny and other places like those. Price – $8.50 for one.
OPI's statement, issued by Suzi Weiss-Fischmann, Executive VP & Artistic Director, expresses OPI's delight in collaboration with Minaj. Recognizing her musical success, Weiss-Fischmann says: "Her music is only part of the equation. She's also become a fashion inspiration." The nail beauty brand anticipates her achievements in beauty products to be as daring as her stage images.
Source of the image: Mypinkfriday.