While the Miuccia Prada and Stella McCartney introduced the fashion for various fruit patterns in spring-summer 2011, Dolce & Gabbana fashion brand became an absolute trendsetter in the spring-summer 2012 season. The Italian designers suggested a new, bright, colorful, and definitely eye-catching "vegetable" pattern, with which most items of the Dolce & Gabbana spring-summer wardrobe were adorned.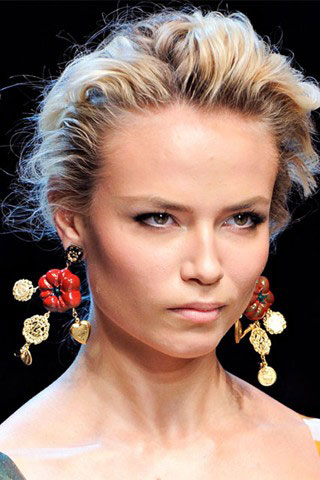 The "vegetable" theme continues in jewelry, which will surely please the fans of original adornments. The Dolce & Gabbana Spring-Summer 2012 jewelry collection is a real jewelry "salad": a gold chain bracelet with miniature pendants in the form of pepper, tomato, and onion; rings in the form of mini garlic heads; a pasta necklace, looking just like the real one.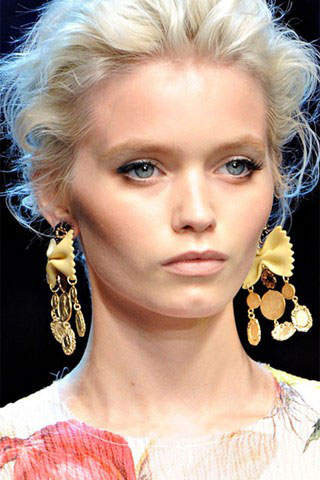 Those look really hot: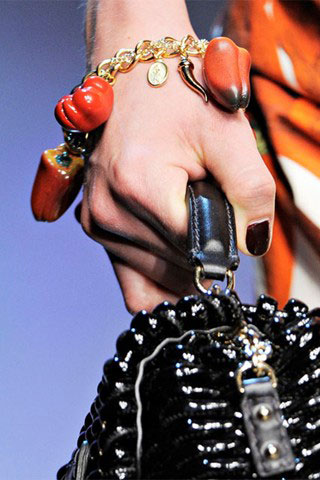 And if you like garlic, but don't enjoy the way others reacto to your breath after eating it, go for garlic earrings!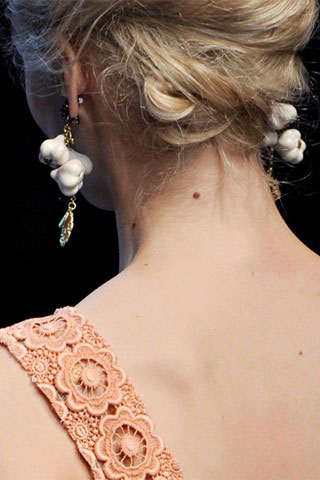 Here's something for Italians and those loving their cuisine – pasta bracelet: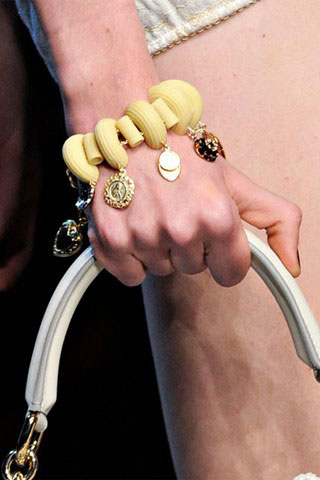 And what about the salad on your wrist?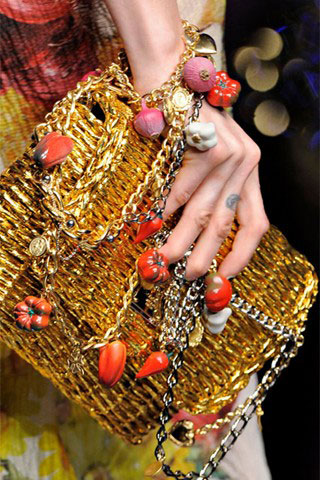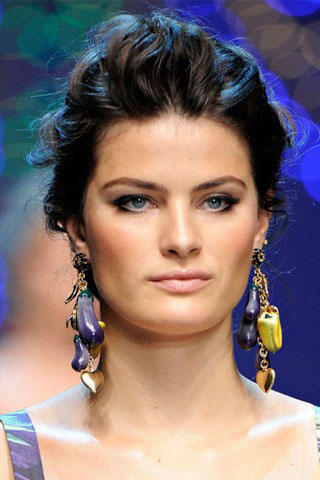 We do love the idea of Dolce & Gabbana, but we don't think it's for everyone. Not because it's too much – but because it looks so tasty. In case some girl wearing the jewelry from Dolce & Gabbana collection for the Spring-Summer 2012 season is on a diet, she'll never be able to achieve her weight goals with that delicious looking stuff on her wrist or in the ears.
Source of the image: Fashionreporters.