Aggressive, almost neon bright nail polishes will soon be replaced by elegant matte shades. The spring and summer were filled with bright nail polish and now we will witness rather evident shift towards rather reserved colors.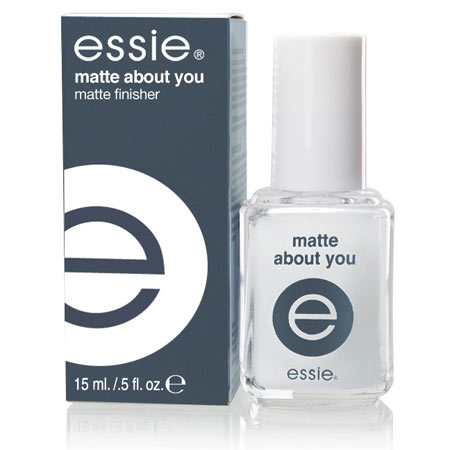 The biggest cosmetic brands, like Zoya and OPI, plan to release special collections of matte nail polish for this fall.
Essie, for instance, designed a very original new product, which they called Matte About You. This product helps turn matte even the glossiest nail polish. A single layer of Essie's new product can easily hide the original shine of any nail polish. Matte About You gives a trendy matte touch to any color you choose. According to Essie Weingarten, the founder of the brand Essie, matte nail polish will become very popular this fall and with the help of Matte About You any woman will be able to turn her favorite nail polish into a trendy one.
Essie will release Matte About You in August; it will cost about $10.
Source of the image: temptalia.com.