By the end of Paris Fashion Week, certain conclusions can be drawn about the work of makeup artists, art directors, designers, and models. Some critic called the latest Paris Fashion Week a bit boring in terms of makeup. But no, the point is that everything was reserved and applicable for everyday makeup. The color was reasonably used, and the hairdos were natural, light, and with a touch of "French chic" as they were dubbed by observers. You bet! It's Paris after all! It permeates everything with its unique spirit.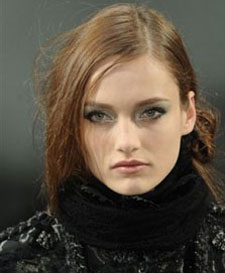 Nina Ricci: The Cutest Image
The display has been presented by Nina Ricci. The style and chic, light hair, a few strands of hair collected in a half-knot behind, soft matte lips, and a warm natural eye makeup.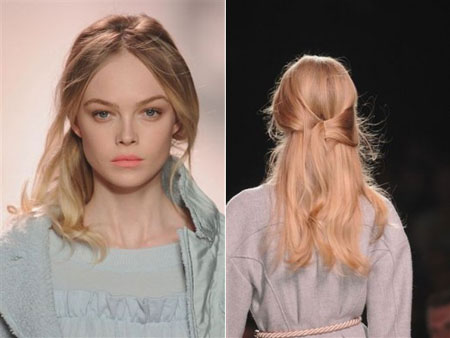 The "Frenchest" Image: Chanel
Certainly, it is Chanel. This time, we pay attention to surprisingly natural hair tucked away in a free elegant knot, rather than to the graphite shades and metallic nail polish.
Chloe: Most Harmonious Makeup
The Chloe showing was oriented on the 1970-s: long hair, neutral lips, and accented eyes which are relevant to any season and any time of the day.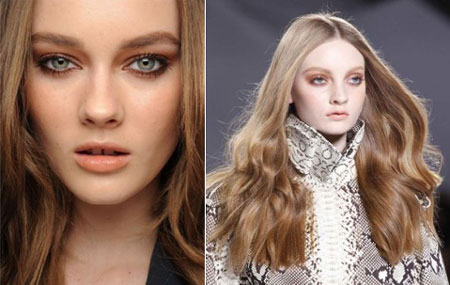 Lanvin: Most Interesting Eye Makeup
What Lanvin has shown is not quite the cat's eye, and not quite "Smokey". It is a completely modern combination.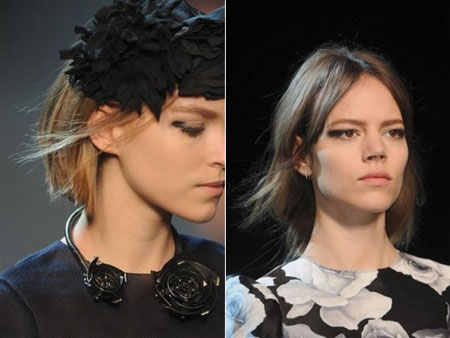 Mugler: The Best Theatricality
Of course, Mugler show, which presented Lady Gaga herself on the catwalk, was distinguished by strong images. Female models looked like birds emphasizing the ideas of Mugler designer.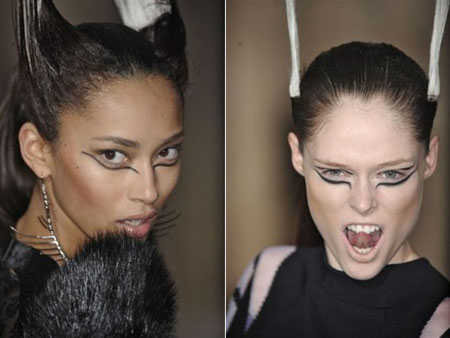 Vionnet: The Best Color Combination
The Vionnet makeup artists have pleased the audience with a combination of bright and succulent colors. The girls seem to be an illustration of the famous Dymkovo toys, with their bright pink blush, orange lips, and colored eye shades. It looks fresh and harmonious on the pale skin.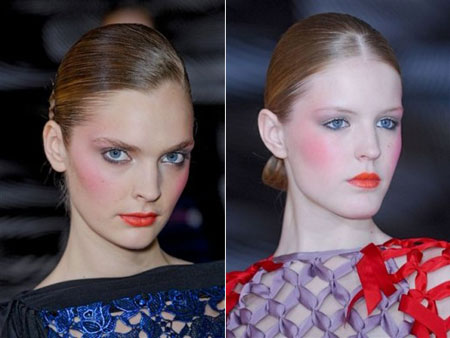 Viktor & Rolf: The Weirdest Makeup
Viktor & Rolf was really surprising. Red faces, as if to parody the allergenic cosmetics or to remind that every girl should be a bit shy …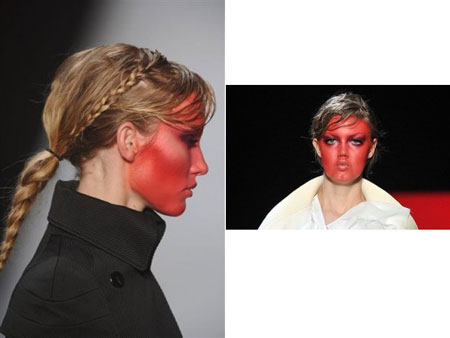 The Unhealthiest Part of Paris Fashion Week
This is not about makeup. This is about the strangeness of Paris Fashion Week. Against the background of the public tobacco sale being banned in the UK, Paris is still very liberal in its attitude to smoking. One can even practice catwalking with a cigarette in the mouth. And these are not simple models, but celebrities instead, who frequently serve as a role model for many people. Lady Gaga entered the catwalk with a cigarette during Mugler show, and Kate Moss did the same during Louis Vuitton fashion show. Okay, let the girls do with their health whatever they want, but we must warn: smoking is the easiest way to lung cancer and wrinkles.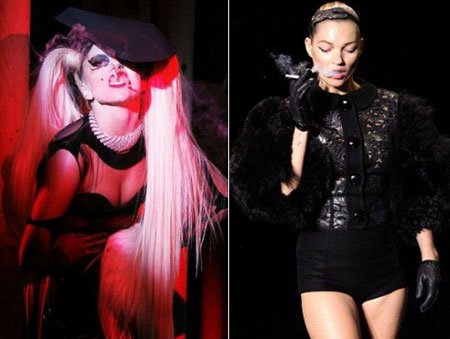 Source of the image: Mycharm.