Kate Moss appeared in a video promoting her range of lipsticks created in collaboration with Rimmel London, and it's so rocky and breathtaking and very becoming to the gorgeous supermodel!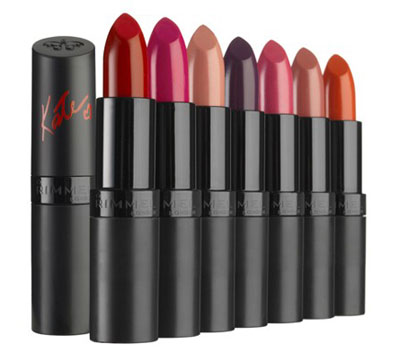 The action begins with Moss waking up and finding that she was sharing the bed with three models. Clad coyly in red panties (and nothing more), the 37-year-old gets involved with The Vaccines – adds a guitar solo to their music as they are shooting a video – jumps aboard a helicopter and combines beauty with lightning action throughout the clip.
Moss's lipstick collection hits the shelves September 7 at Boots, the UK. There are seven colors different shades of red to violet.
Source of the image: Modelinia.