In our today's beauty review, we will talk about the trends that will not be represented in fashion next year due to a variety of reasons. At the same time, the readers will be presented with a few new trends that are likely to become extremely popular in 2017.
1. Natural eyebrows instead of made-up brows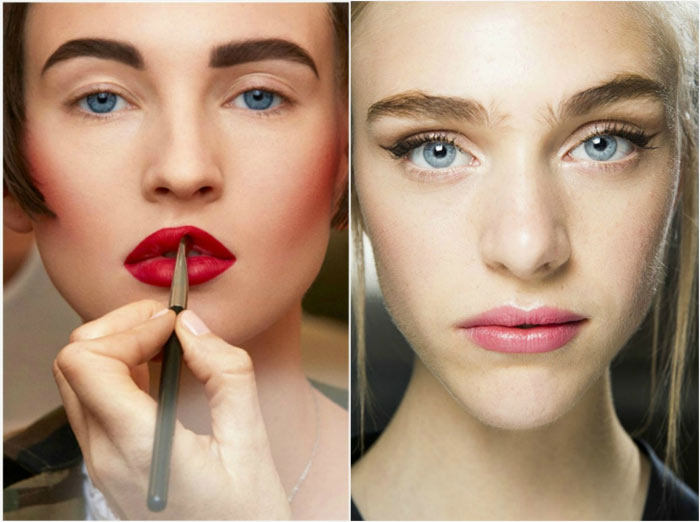 Instead of the ideal made-up eyebrows with a perfect contour, natural eyebrows with a hint of negligence will be popular in 2017. Density is still trendy, but the only cosmetic product, which women of fashion are supposed to use is the styling gel for eyebrows.
2. Glossy lipsticks instead of matte ones
The era of matte lipsticks comes to an end. Famous stylists have come to the conclusion that matte colors look too unnatural and only age their owner. Shimmery and glossy lipsticks will take their place in 2017, making lips voluminous and seductive.
3. Bright eyeshadows instead of neutral ones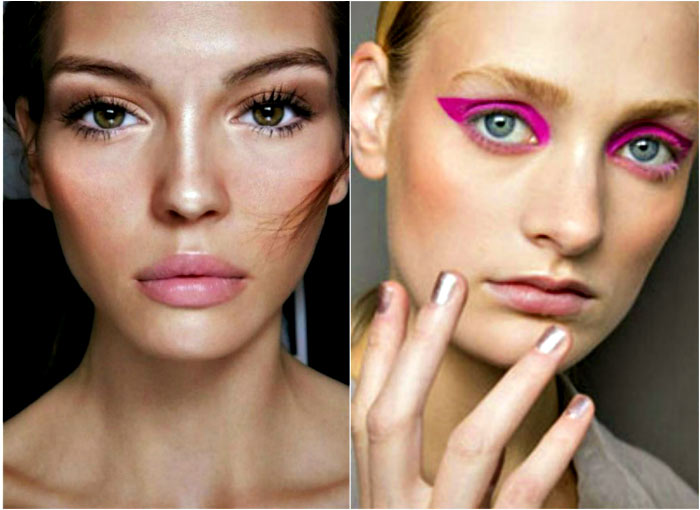 Brown, beige and peach shadows will disappear in 2017. The coming season is the time of ultra-bright liners and shadows, but those who do not like this new trend should better refrain from having eye makeup.
4. New curls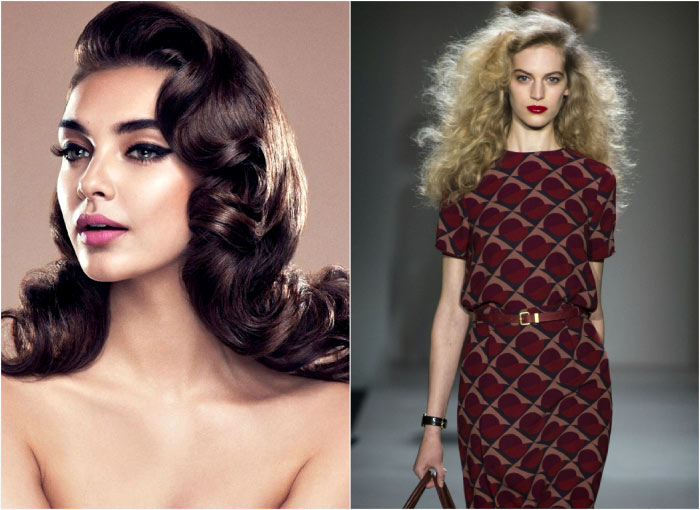 Tight and smooth retro curls will give way to magnificent hairstyles with small curls in 2017. Such a haircut can be made using small hair curlers or if you visit a salon for carving.
5. No contouring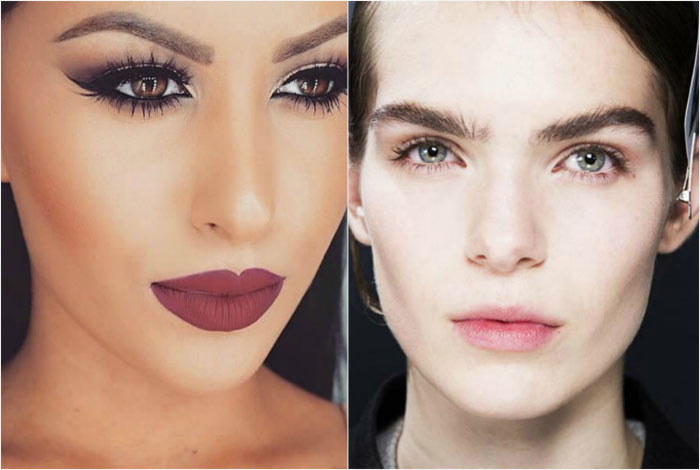 All kinds of face sculpting that many girls and makeup artists adore so greatly will give way to the natural uniform tone in the new season. You should remember about the techniques of strobing, baking and chroming only when getting ready for a party or a photo shoot, but for everyday makeup it is better to use a tone cream with a light texture, translucent powder and soft pink blush.
6. Pastel shades instead of bright coloring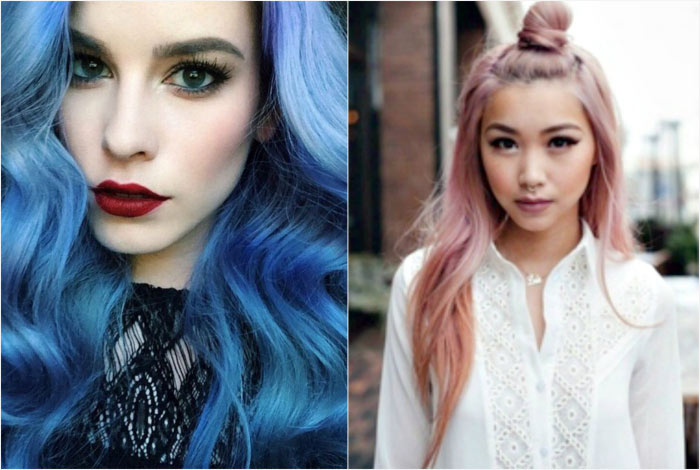 Bright coloring that has made a revolution in the world of hairdressing is gradually losing its positions. In 2017, ultra-colors will be substituted with pastel shades that are most suitable to the natural hair color. The only exception is cherry shades, as any interpretations of this color will be trendy next year.
7. Doll's eyelashes instead of natural lashes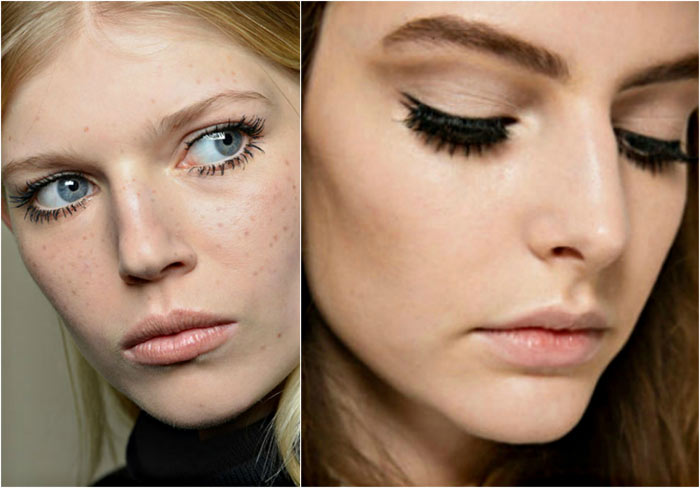 The beauty trends of 2017 tend to be natural in everything except the eyelashes. Unlike 2016, when stylists paid maximum attention to the lips, leaving the lashes barely painted, natural or lightened, in the new season all women of fashion are advised to have long fluffy or even colored extended eyelashes.
8. Fashionable and unfashionable locks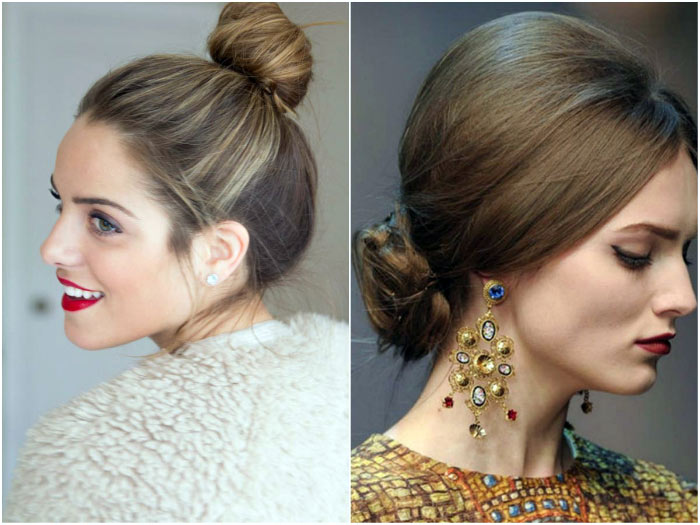 2016 was a paradise for the people who like to collect their hair in all kinds of locks. The year 2017 will be more selective in this regard. The trend includes extremely low and extremely neat hairstyles with locks and tails.
9. Hiding a bang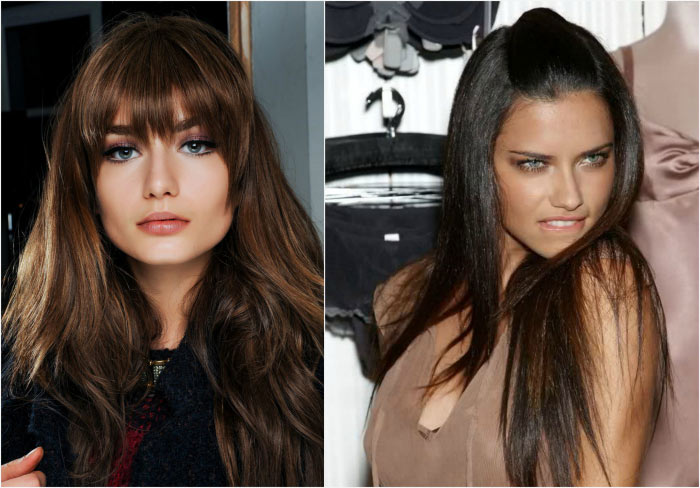 Fortunately or unfortunately, bangs are not included in the list of the major fashion trends of 2017. Instead, hairstyles with a high forehead and the hair combed back are gaining popularity. Under the influence of last year's trends, many fashionable women have chosen graded or oblique bangs. Now, they have to learn to comb them back and style appropriately.
10. Using eyeliner on the lower eyelid instead of graphic arrows
Extravagant and sophisticated graphical arrows that became a key beauty trend of 2016 will be replaced by eyeliner on the lower eyelid. Stylists recommend choosing different colors and products for lining the lower eyelid, while the top eyelid should remain untouched.
11. Waves instead of gaufre
Remember how you braided your hair before bedtime, when a child, to wake up with wavy hair in the morning? Such waves will become another trend in 2017, replacing gaufre hair that was popular in 2016.
12. Raspberry instead of wine-colored lipsticks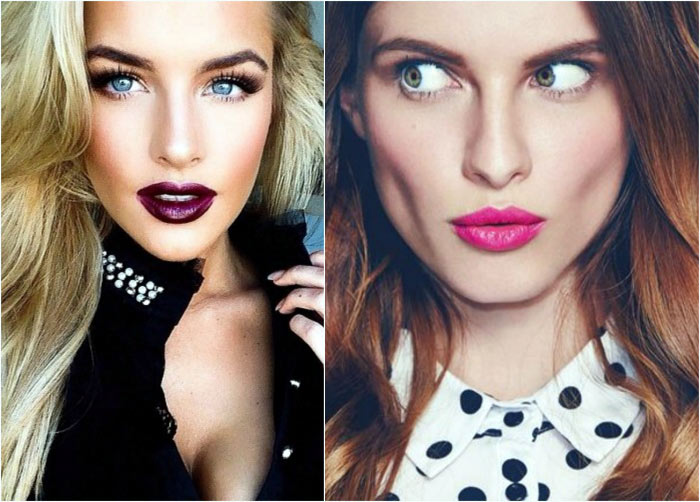 Deep and saturated plum and wine shades will be replaced by flirtatious crimson colors next year. Do not forget about all the kinds of shimmering lipstick and bright berry shades of lip gloss.
Makeup Trends That Will Die in 2017