We've already shared the news of the latest makeup collections from the leading cosmetics brands for the summer 2012 season. To become a real sailor, this summer get some items from the new MAC Hey, Sailor makeup collection. It has an amazing range of makeup products.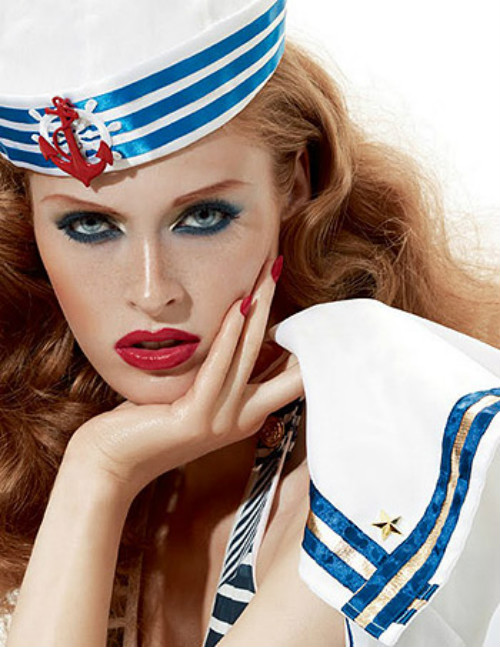 The vast range of products has a good selection to everyone's taste. In addition to striped nautical handbags and cosmetic bags, one also gets the peach powder-highlighter Crew, two shades of blush satin, five types of eye shadows with different textures, three shades of eye pencil (gold, green, and dark blue) and lip pencils (beige, coral and red) and two pigment tones (gold and dark blue).
For a particular case, there are four shades of lipstick ranging from the neutral beige to juicy crimson color, released in different textures. In order to create additional volume, one will rely on the lip gloss in five shades: pale gold, pale pink, coral, orange and bright red.