In order to ensure a perfect application of make-up you want to have a set of excellent brushes. Yet, when you go out to obtain a few high-quality brushes, you may find they can set you back more than you expected. What about trying to make do with simpler and cheaper ways which won't impair your pleasure or overall effect? Yes, it's quite possible, as you will know after perusing this article.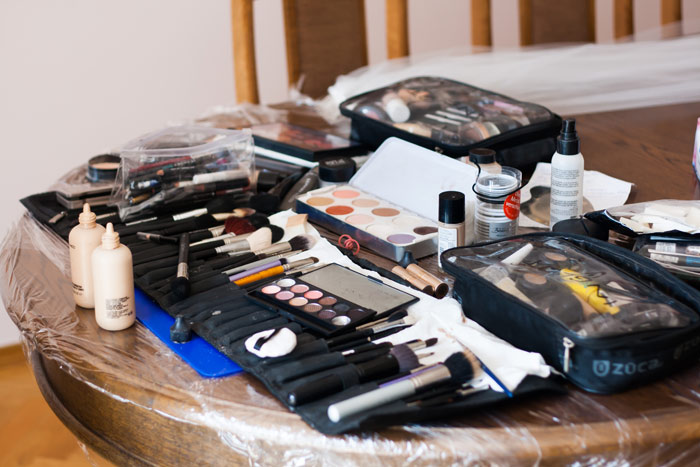 So, if you are all for making your make-up budget-friendly, here are some things you can do to ensure that your brushes won't set you back too much.
Five of the cheapest ways to replace costly brushes are:
Use cotton swabs for pencil and smudge application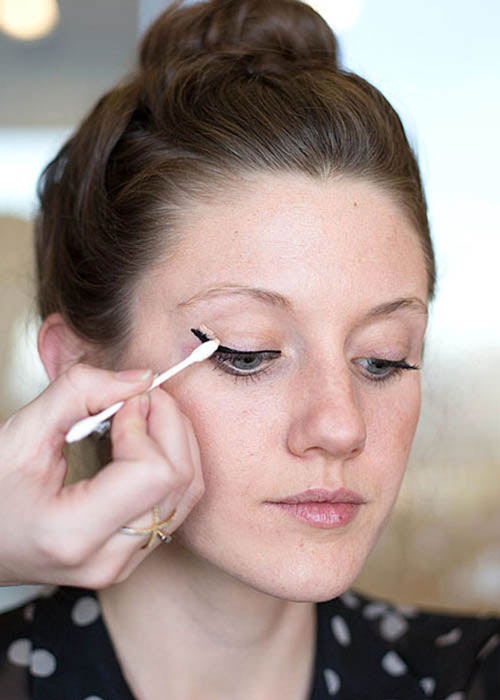 As you pack your vanity case, don't omit putting in some cotton swabs! You will find they have many make-up uses and can be extremely helpful for creating a perfect appearance. First and foremost, if you have cotton swabs, you can leave your smudge and pencil brushes at home without any qualms. Try a swab to treat your lash lines with – you will be satisfied with the way it applies eyeshadow – or smudge the kajal with. If you didn't give it a try, check how eyeshadow and kajal will work for a durable finish.
Even if you are not sure about your make-up application abilities, you can be sure about your eyeliner if you put it on with a cotton swab. Once you've made a mistake, you can set it right quickly with a clean swab without reaching out for your make-up remover. You won't need any water for it either. Just pick up a fresh cotton swab as soon as you have made a mistake, before letting mascara and eyeliner formulas set and go dry – while it is still amenable, move a clean swab over it to and fro gently to get rid of the unwanted effect immediately and effectively.
Try applying blush and powder with tissue paper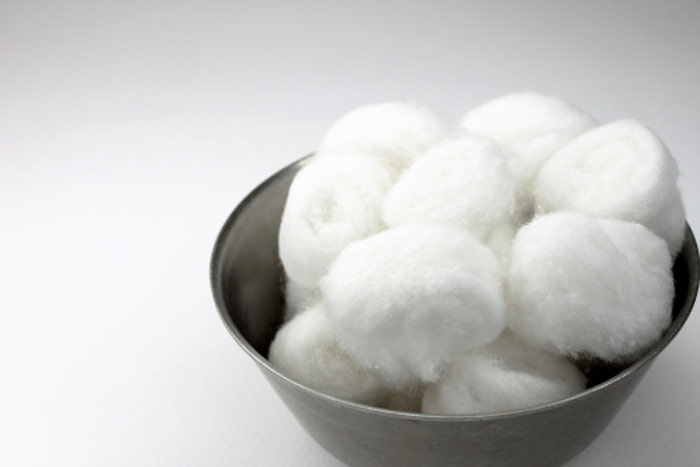 Chances are you use some tissue paper only for dabbing it over your face in order to take off superfluous shine and oil. That's not the only use you can put it to! Tissue paper can stand you in good stead when your blush and powder brushes fail you. Just consider the purpose of blush: you want to achieve a flushed turnout for your cheeks that doesn't look very pronounced or applied too harshly. It's not something you want overdone, you should tone it accurately so it appears natural and not too streaky so it hits the eye with color. Tissue paper can easily create the exact effect you mean to have.
Fold some tissue paper to make a triangle and put on powder and/or blush with it. At first it can look too heavy.
Then you take off excessive blushes by treating your cheeks with a clean tissue, thus getting rid of the harshness and blending the color into the softer hues of your skin.
The only thing to keep firmly in mind is you should use clean tissue paper unfailingly so you won't run the risk of developing bacterial infections and having breakouts all of a sudden.
Pick up sponge tip applicators to put on eyeshadow with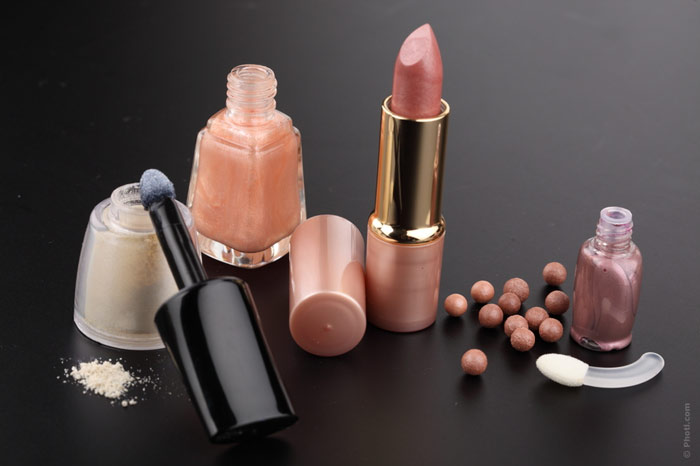 You are not going to get any problems buying – and paying for – sponge tip applicators that are cheap and available. Being flat, they are ideally suited for eyeshadow application.
It doesn't matter whether you want to cover the whole eyelid area with the eyeshadows or only treat the outer corners of your eyes – you will find both variants come out just right.
Should you get any unwanted sharp edges around your eyes, take another sponge applicator and blend them out.
Have you got paint brushes?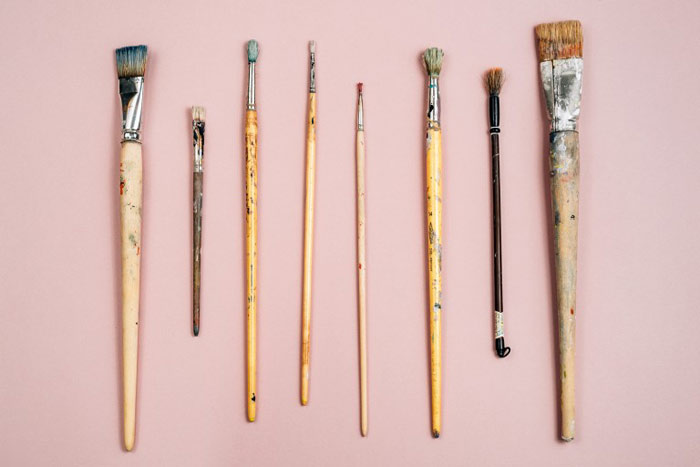 If you have, why not give them a try? They are very good for applying make-up while being not as expensive as specialized brushes. Employ them and see how well you can do with them in your creative make-up application.
They come in different kinds.
Are your paint brushes of an angular kind? Use them to apply gel liner or eyeliner to your both lash lines.
Are your paint brushes thin and tapering? They will do great to do precise eye-lining or for kajal-treatment of your waterline.
Are your paint brushes flat and bristled? They are good for doing your eyes all over with eyeshadow.
Make your own brushes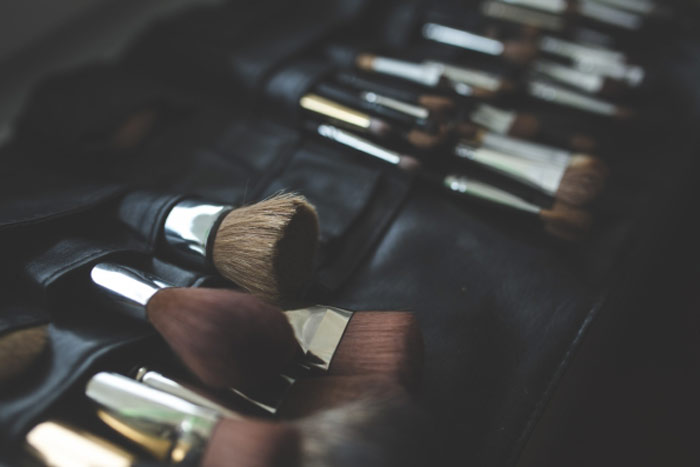 Put in a little labor to create your very own make-up brushes and save money and shopping time.
Find a pencil with an eraser on the other end. Pick up a pair of forceps and get the eraser out.
Now you want the bristles. You can use anything for that, starting with your own hair. Your pet can also provide good hair for bristles.
As soon as you have a sufficient supply of bristles, stuff them into the eraser end and squeeze the metal holder so it can keep the bristles where you want them.
Trim the bristles to your convenience so they can be used for accurate make-up application.
Once you've acquired the knack, proceed to create flat brushes for eyeshadow, angled brushes for eye make-up and special brushes for blending out.
Now, you have enough ideas to stop overpaying for make-up brushes and make do without specialized items while ensuring a marvelous final effect. Use all of the tips – and go looking for more!