Olivier Rousteing, the new designer of the French Balmain fashion house, has continued the traditions established by the previous designer of the brand, Christophe Decarnin. The latest of his collections, Fall-Winter 2012-2013 Collection, strikes with dazzling splendor and luxury.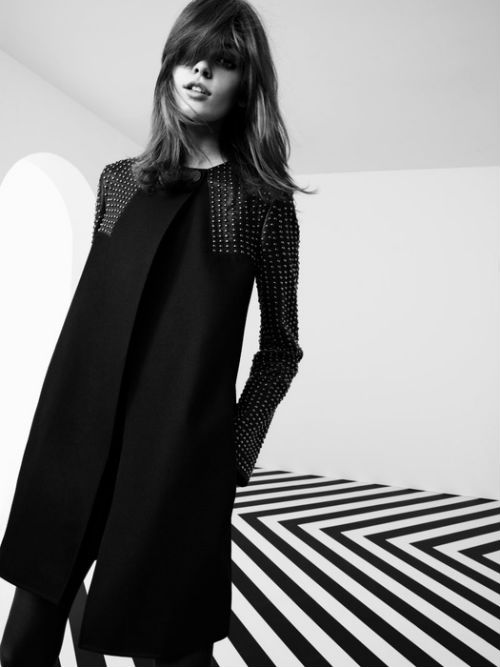 The collection of the "democratic" youth line by Pierre Balmain for the same fall-winter season is less than completely different in style, and it is, perhaps, for the better.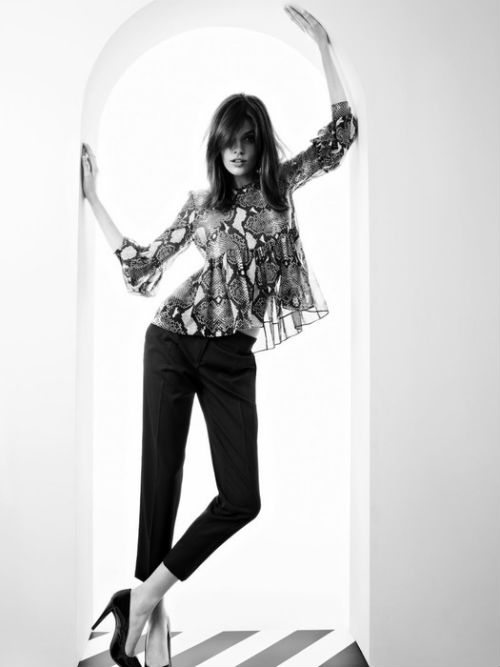 The basis of the Fall-Winter 2012-2013 collection by Pierre Balmain is the dark palette (which can be expected according to the trends of the season) and clear, restrained silhouettes, which form the basis of the stylish and muted seductive images. Shortened fitting pants in a combination with light silk tunics with prints, pantsuits with a tempting half-unfastened white shirt, trendy dresses with the fringe a la 1920-s, and a little rock 'n' roll leather as a special accent.