For many people, Chanel is the model of a makeup brand. Trends are checked in accordance with its collections, and they help determine what to buy for the new season. As for nail enamels, the French brand is altogether exemplary.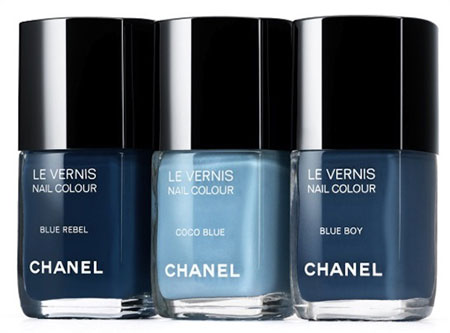 It is not only the highest quality of nail enamel by Chanel. Each season, Chanel nail enamels represent the trendiest palette. And it is doubtless – if some color appears in Chanel, it is sure to be a hit of the season. One surely needs to look for an alternative, if it is impossible to get hold of Chanel nail enamel.
In addition to luxurious metallic colors, Chanel is preparing the launch of a limited mini-collection of "jeans" shades of Les Jeans de Chanel this fall. They will be available at the site of the brand and in boutiques on September 8.
It should be noted that the blue color plays a significant role in the Fall-2011 makeup. Many collections have made it a centerpiece. Therefore, preparing for the new season, do not forget the indigo color.
Source of the image: Sidewalkhustle.