The debut show of Katie Holmes on a professional catwalk of New York Fashion Week has already taken place. Fashion critics used to anticipate this event, and Katie's fans are overexcited. It is in these "troubled" days that Tom Cruise's ex-wife cheered us with another news.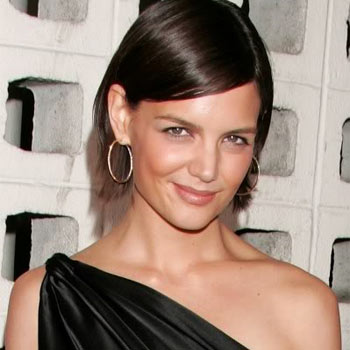 According to WWD, the actress has signed a contract to participate in the advertising campaign of Bobbi Brown. This successful makeup brand formerly gave preference only to professional models on their posters – such as Jessica Hart and Lily Aldridge. However, it is not a new thing for Katie to pose for promotional photos: she has already been the main character of promotional stories collaborating with H. Stern, Ann Taylor, Miu Miu, John Frieda and other brands, using her acting talent in a new way each time. What will her new role be like?
Whatever advertising image is picked for her, Katie looks great in real life. Having oficially ended the failed marriage and the legal divorce procedure, she looks fresh, carefree and natural: no smoky eyes, no geometric haircuts and hair extensions as in the time of "Mrs. Cruise." From now on she has natural shining curls, a bold smile and a new wardrobe, which Katie has updated considerably. A new life has started!