Jennifer Lopez always looks flawless. The star's appearance employs a team of professional stylists and makeup artists, and her clothes amaze her fans. One can mention at least the famous emerald Versace gown with a very low cut. This outfit went into the history of red carpet events.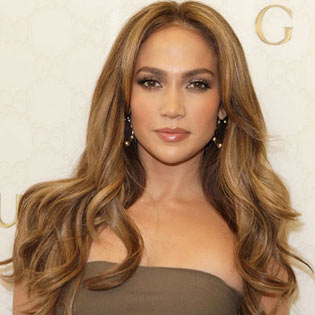 However, JLo has never let strangers into the "holy of holies" – her dressing room. The place, where the great mystery takes place, and Jennifer Lopez and her team come up with effective images for public events.
The singer and actress has suddenly arranged a surprise for her fans. During the shooting of the popular Katie Couric show, Lopez suddenly agreed to show her favorite room in the house.
It turns out that Jennifer keeps her dresses, like all plain people – on hangers. However, her closet is the size of the whole apartment. At the same time, she keeps the brightest and most favorite dresses as a memory (Lopez still has that very dress by Versace).
In addition, Jennifer has a separate room for shoes, where one can find the shoes by Manolo Blahnik and Jimmy Choo (though the star came to the show in a pair of Louboutin shoes that cost $3,400).
To assess the size of the star's wardrobe, it would be enough to say that only in the last series of the American Idol show Jennifer Lopez demonstrated 45 different outfits.
Finally, the star decided to change the subject and talk about "personal" matters: Jennifer admitted that the divorce had been a difficult issue for her, and it had had destructive impact on her. She also said she was very happy with her beloved Casper Smart.
We can only wish happiness to the star and follow Jennifer Lopez' example, reconstructing our apartments as closets. Watch the video to find out how Jennifer Lopez's dressing room looks like: