While the media spread around the news of Kate Moss's engagement with a rocker Jimmy Hince, the principal beauty news featuring Kate is no less impressive. Moss appeared in Paris not for nothing, and not only for the betrothal. She signed an agreement with Dior, the most famous fashion brand in the world. What will the famous model be advertising?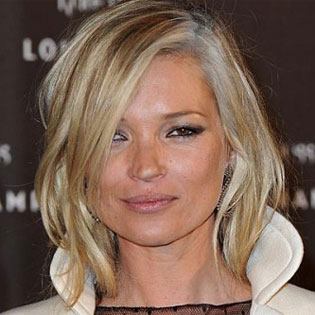 Do you remember that in October 2010 during Paris Fashion Week a photo of Kate where she was painting her lips with the famous Dior Addict Lipstick, was featured on all the glossy pages? Even the lipstick shade was identified – Charmed Pink No. 578. The Dior Beauté advertisers could not miss such an event, and it became known that the 37-year-old Kate Moss had been invited to become the new face of Dior Beauté makeup brand, and she will, of course, advertise a line of Dior Addict lipstick.
Advertisings featuring Moss will appear in May issues of gloss fashion magazines.
A little intrigue remains. Kate appears to be a fan of pink and pale lipstick shades, while lipstick advertising involves bright and rich colors (these are the most frequently selected ones for models advertising lipstick).
And the Dior Addict lipstick is itself associated with rich red. After all, Dior Addict lipstick is a line of special products with brightly pigmented shades, a creamy texture and a lasting formula. The line includes a few sparkling light-reflecting shades similar to lip gloss. Could these very shades be on Kate's new advertising?
Source of the image: Popcrunch.