Illamasqua has always been an innovator. This year's summer makeup collection developed by Illamasqua is a revolution in the field of nail polish.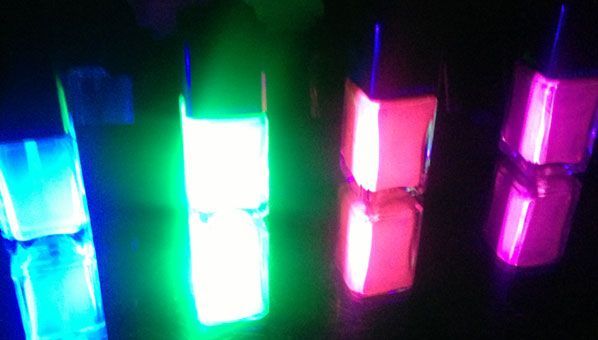 Illamasqua has invented a varnish that glows. Even in the dark, and even if you use an upper protective layer on top of it.
Apart from that, the manicure with the new nail polish can be safely used if you work in the office. During the day, the nail polish will look decent and modest. But in the evening, in the night club atmosphere, it will make its possessor the center of everyone's attention and the queen of the party.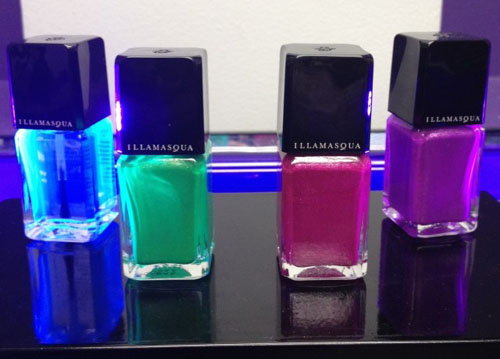 The nails in the daylight are in the picture to the left, and the nails at night are in the picture on the right. As you can see, the pattern, applied by means of the manicure novelty, begins to glow.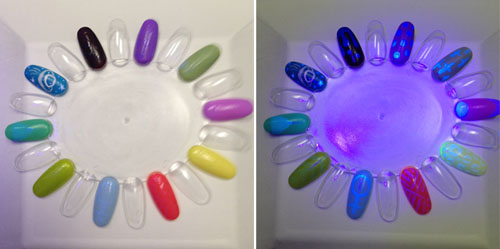 The new nail polish costs $17 and is already sold in Sephora.
By the way, there are even more impressive innovations by Ciate.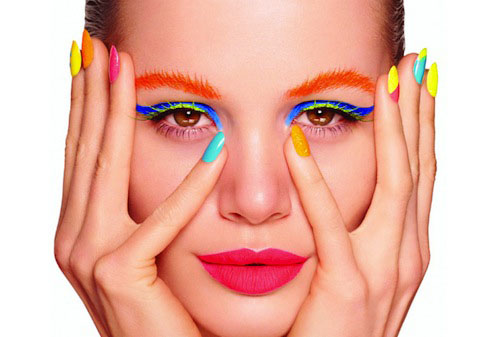 This is a collection of neon tints, glowing in the dark. They are called Ciate Corrupted Neon Manicure. Little is known about the new products so far. There are only some impressive promo photos!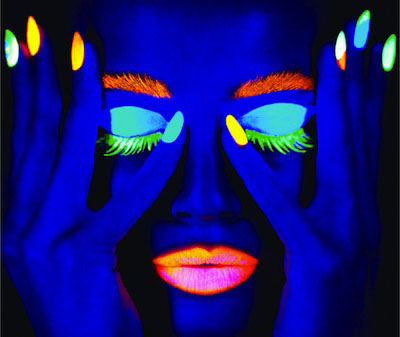 Among the new products, there will be both a glowing caviar nail polish, and a smooth neon nail polish.