Eye lashes simply make your eyes look fabulous, dramatic and very much attractive. Though we are born with natural eye lashes, however, fake eye lashes are the need of the day. There are full and individual types of eye lashes available in the market. However, you can make use of any one of them and make it last long for the entire day. We will teach you how to put on fake eye lashes and make them long lasting.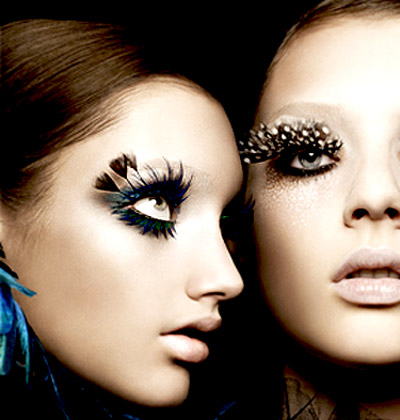 Basic Things You Will Require
False eye lashes;
Glue;
Mascara;
Eyeliner.
Makeup with False Eye Lashes
Before applying your fake eye lashes, you must first complete your eye makeup, like, applying the eye shadow. If you are new to applying fake eye lashes, we would recommend you to work with the full eye lash first and then, once you are skilled at applying these, you can start using individual eye lashes as they require more time and accuracy.
You must first take a look at your eye lash band and think whether it will stay on your eye lid properly or not. You can even trim the band to fit it perfectly on your eye lid.
How to Use the Adhesive
A few eye lashes posses sticking strips on them itself, while there are quite a few which have a separate adhesive tube. If you have the separate tube, use a pin or a toothpick to apply the adhesive on the eye lash band. After applying the glue, let it stay for a few seconds before putting it on. This will help the fake eye lash stick properly to your eye lids.
Applying False Eye Lashes
When you are about to apply the fake eye lashes, hold the lash band inwards by making it curve as the shape of your eye lid. You can apply your eye lash as close to your natural eye lashes as possible. Please don't apply the fake eye lashes on your natural ones. If you are making use of individual eye lashes, it is advised to apply them on the outer portion of your eyes first and then come applying them inwards for perfection.
Finishing Strokes
Once you have applied your fake eye lashes, allow the glue to stick in a while. Once your eye lashes are in the perfect place, apply another coat of mascara and an eyeliner to make it look merged with your natural ones.
Source of the image: flickr.com/photos/pudo827.