During the holidays, one wants to be especially bright and unique and expects too much from makeup. It is particularly nice that holiday makeup collections have been created not only for the realization of great images, but also look as a real gift themselves. Some brands have focused on a wide range of products and the richness of color, while others have made an emphasis on moderation and design.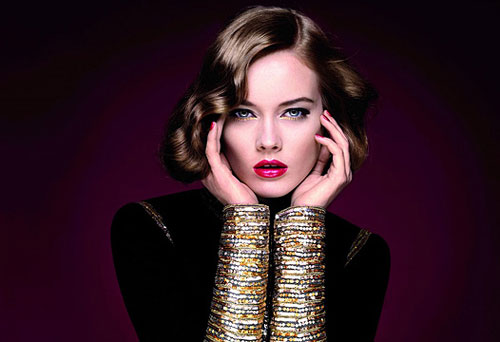 Chanel Holiday Makeup Collection
One will find delicate gold colors in the Les Scintillances Christmas collection from Chanel. The collection consists of two-color eye palettes in the black and cream color called Noir-Ivoire, two versions of mono-shadows, two cream-colored shades of lipsticks, four sparkling lip gloss shades, soft friable powder, liquid eyeliner, berry shades of nail polish and the star product of the series, a compact Lumiere Sculptee de Chanel powder with the gentle light reflecting pigments and the relief in the form of a belt buckle print with one of the personal photographs of Coco Chanel.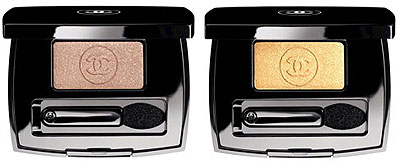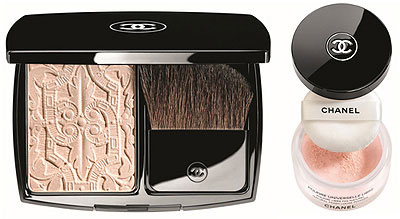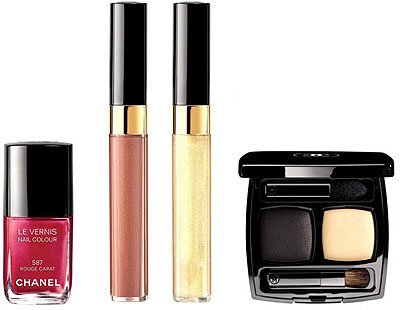 Dolce & Gabbana Precious Stones Makeup Collection
Gold is a symbol of another famous brand, Dolce & Gabbana Make Up. Due to gold, each product of the Fashion House becomes a real jewel. This very Christmas Precious Stones Collection is characterized by a rich package, which is filled with the products in purple, lilac and ash tones.
The festive color scheme consists of the creamy lipstick in two shades (Purple Pearl and Plum Sapphire), Ultra-Shine Lipgloss Lipstick in two colors (Pink Sapphire and Pink Diamond), lip pencil in the Rose Pearl shade, two-tone Gems shadows, four-tone Jewels shadows, Topaz eyeliner, Mauve Diamond rouge. And, of course, the nail polish in two luscious colors of Amethyst and Grey Pearl.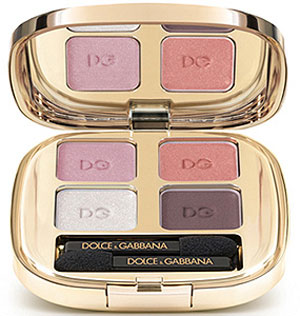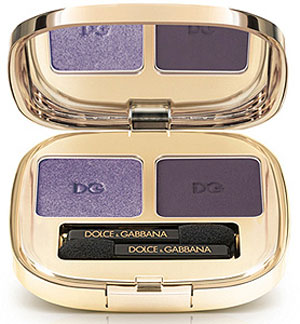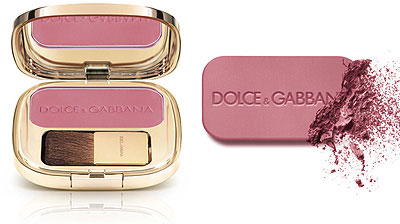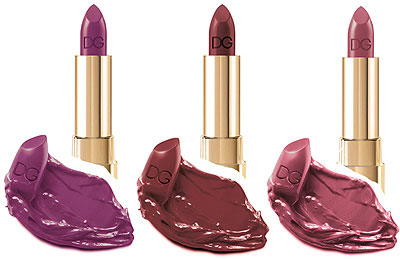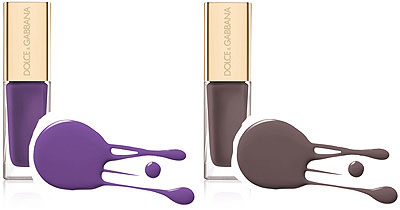 Pure Color Cyber Eyes by Estee Lauder
The Pure Color Cyber Eyes winter collection by Estee Lauder contains six mono-shadows of Cyber Copper, Cyber Lilac, Cyber Pink, Cyber Green, Cyber Teal and Cyber Silver colors with a unique Prisma Shine formula of silky permanence. The collection is dominated by the cold chrome, violet, azure blue, and brown colors. The collection also includes six permanent kaya pencils and Sumptuous Extreme Mascara in two shades of Extreme Teal and Extreme Copper. Nine exclusive powders in elegant and colorful cases are a true masterpiece of the collection.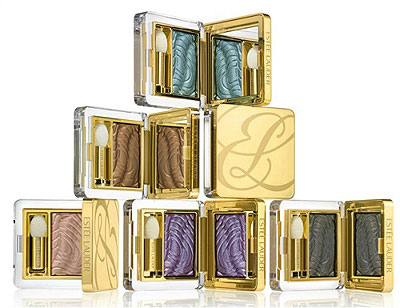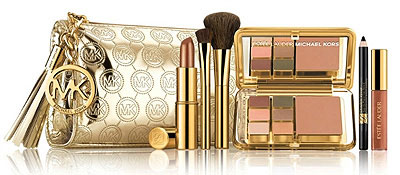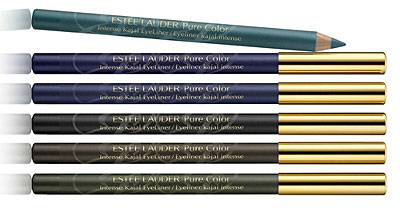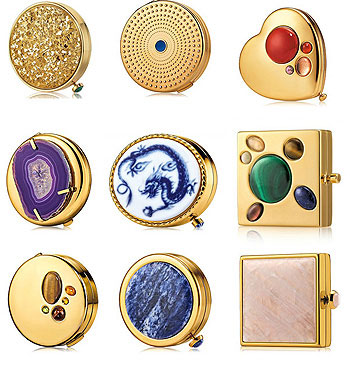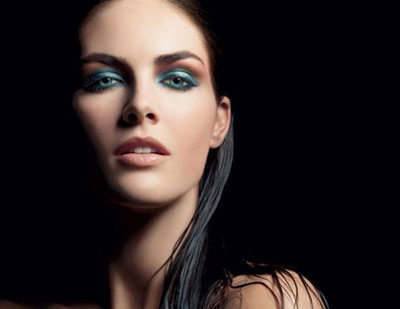 Christmas Makeup Collection Glitter & Ice by MAC
The holiday Makeup Collection Glitter & Ice by MAC is created literally for everyone's taste. Such a variety is truly breathtaking! And there are plenty of things to choose from: creamy lipsticks, compact powders, volume lip glosses, mineral shadows, six-color shadow palettes, pigments, pearl pencil eyeliners, nail polishes, mascara, and even false eyelashes. Such a wealth of colors and textures will help you easily create a bright festive makeup and is also perfect for muted daytime and office images.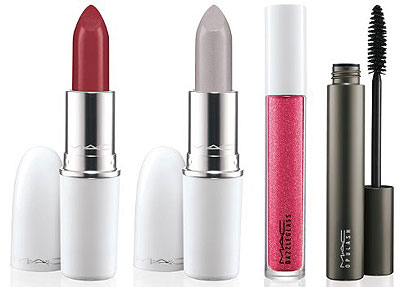 Holiday Makeup by Bobbi Brown
An acknowledged genius of the natural makeup, Bobbi Brown, has created five exclusive holiday palettes: Ultimate Party Collection (matte colors of shadows, lip glosses and mini-brushes), Party To Go Palette (eyeshadows, lip gloss and two shades of lipstick) Cool Party Eye Palette, Black Ruby (shining evening shades for eyes), Smoky Eye Collection and a compact mini-set Party Collection which includes the most needed brushes.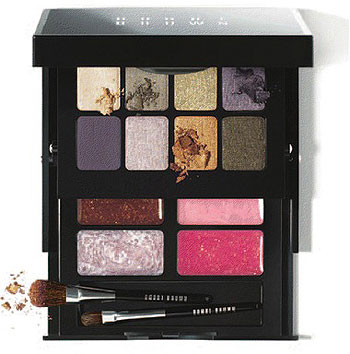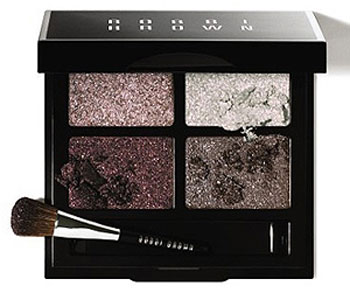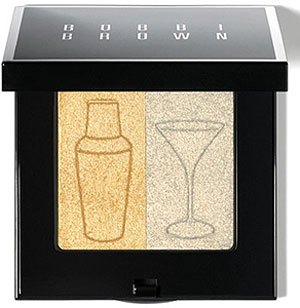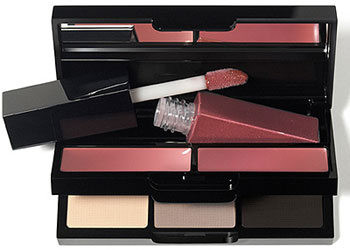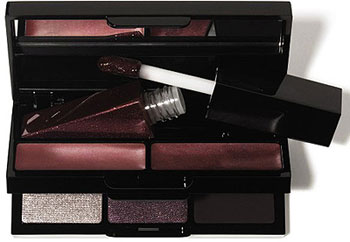 Yves Rocher Couleurs Nature Makeup Line
Anticipating the New Year holiday, another expert in the sphere of natural makeup, Yves Rocher, has released an unusual series of products called Couleurs Nature. It includes matte blushes, giving the skin a soft golden glow, a four-color palette of shadows (black, blue, pink-purple, and gold), moisturizing cream lipstick, and lengthening mascara. The star hit of the collection is the palette of 54 shades for eyes and lips and five brushes – a real gift for every day!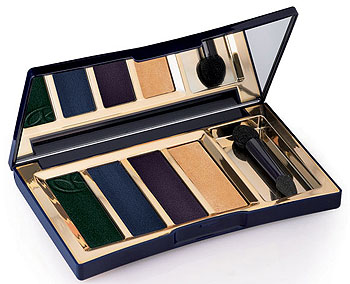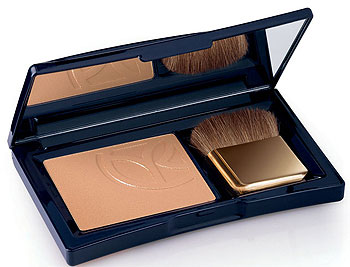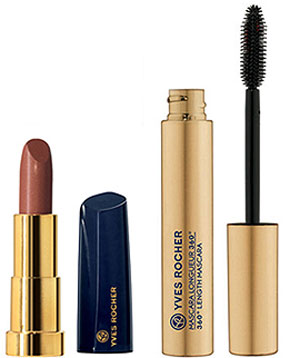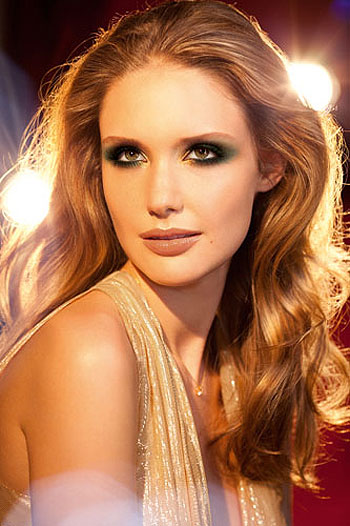 Passion Holiday Makeup Collection by Clarins
The Christmas Passion Holiday Makeup mini-collection by Clarins includes just three products – a soft Passion Rose lipstick, a new Smokey Passion set of mineral shadows, which can be applied dry and wet, and the compact pearl powder with a shimmering effect and the Passion Face Palette graphic package.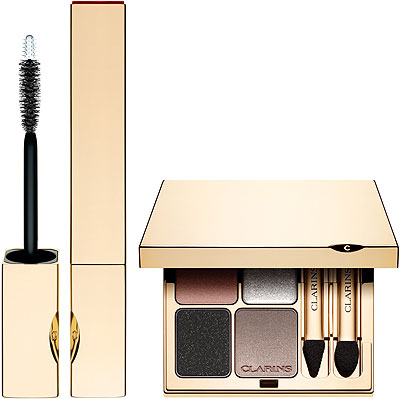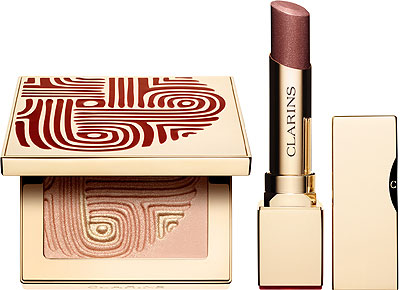 May you have a good shopping, a Happy New Year and a merry Christmas!