In the ideal world, technology should just work: regularly and without interruption. However, you should admit that it's nice when appliances look great. For example, the kettle from this review is unlikely to make water tastier, and the toaster will not turn bread to a French croissant. However, it can please your eye with the design and evoke appetite in the morning. No wonder, it's Dolce & Gabbana!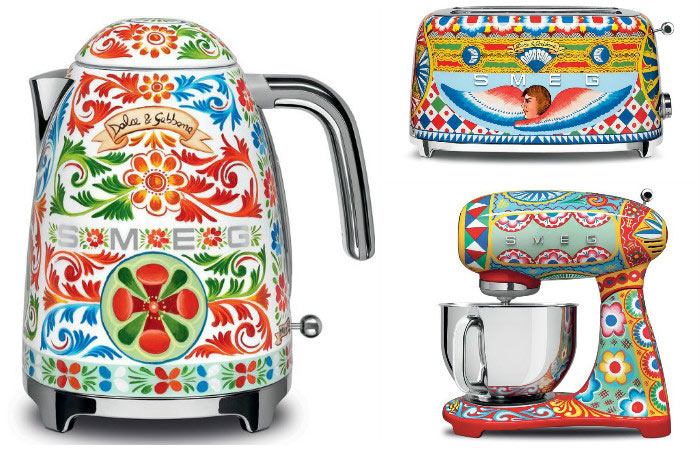 All fashion houses have long understood a simple truth: art is art, but sales are the most important thing. So they often depart from the usual clothes-shoes-accessories in favor of unexpected but bestselling collaborations. For example, the legendary Italian house, Dolce & Gabbana, has made a temporary alliance with their countrymen – an Italian brand, Smeg, a large manufacturer of household appliances. Together they have created an exceptionally beautiful collection of kitchen utensils. We are convinced: you will not see such beauty in usual stores.
The Italians are famous for their patriotism and family values. It is not surprising that, by joined efforts, the two major Italian brands made a declaration of love to their native country, Italy. The collection of household appliances called Sicily is My Love pays tribute to the traditions and contemporary art. Unique prints reminiscent of Sicilian painting or mosaic, with famous ornaments depicting lemons, pears and flowers. This brings to mind the colorful dresses worn by sultry Italian women, doesn't it?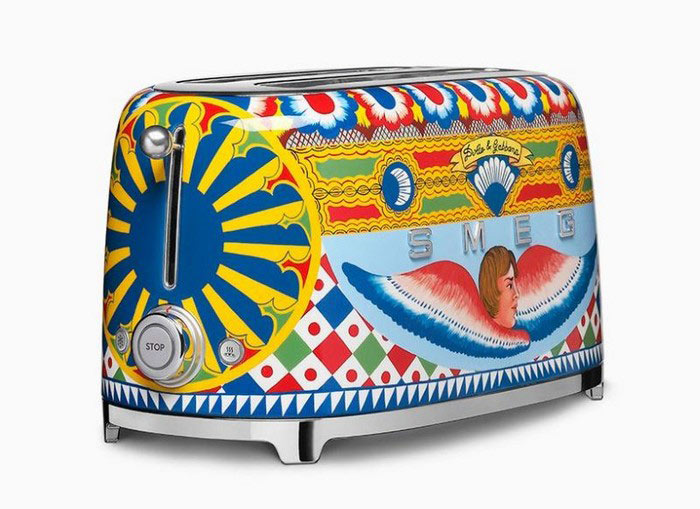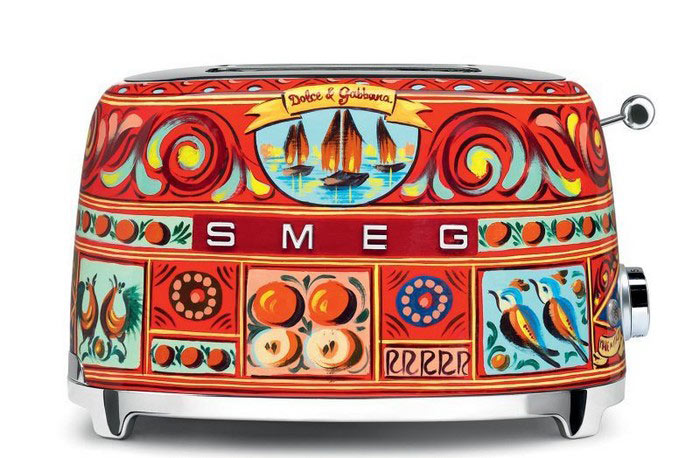 The collection of household appliances, Sicily is my love, from Smeg & Dolce & Gabbana includes painted toasters, food processors, blenders, juicers and an electric kettle.
The samples of Italian chic were presented at the Exhibited at the Salone del Mobile in 2017 show. However, it is still unknown when the collection goes on sale or how much each unit will cost. Given the fame of the brand, we expect to see sky-high price tags. Yes, it's merely a toaster, but it's a toaster from Dolce & Gabbana!