All of us want a wardrobe that inspires us and keeps us on the ball when it comes to ever-changing fashion trends. With trends varying from season to season, to styles that are everlasting, it can sometimes be a little difficult to keep up with the fashion scene. This is where hiring a certified fashion stylist comes in handy. Recently, I chose to take the plunge and hire my very own stylist – and boy am I glad that I did. If you are thinking about taking that leap but need a little re-affirmation, here are some of the tips and pointers that I have learned from hiring a personal stylist.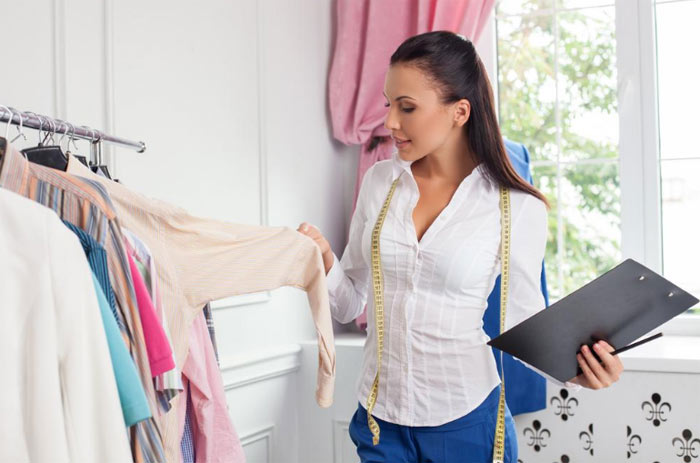 Save Your Hard Earned Money
This may come as a surprise to you, but did you know that hiring a stylist really can save you a ton of money? Contrary to popular belief, stylists do not dress you in high-end fashion or thousand dollar coats. Stylists often work within your budget and help you find clothing that suits your lifestyle and your income. How many times have you gone on an impulse shopping spree, purchased items in a hurry and gone home only to realize that nothing fits right? Personal stylists will shop with a purpose, focusing on the correct items for you and your body type, as well as style you in items which will integrate seamlessly into your wardrobe. The savings you will make when shopping in this way will keep your wallet thick for a long time.
2. Build Your Self Confidence
Unfortunately, many people fall into the trap of purchasing unflattering clothing that doesn't compliment their body type. When your clothes don't fit well and you don't look as good as you possibly could, this can take a toll on your self-confidence.
Personal Stylists will help style your wardrobe in accordance with your body type, ensuring that all your clothing fits you to a tee. They will help you find looks that flatter your figure so that you can go out feeling loud, proud and confident in yourself. Do yourself and your confidence a favour by hiring a personal stylist.
3. Never Feel Like You Have Nothing To Wear
How many of us have a wardrobe exploding with clothing, but never seem to have anything to wear? I am sure that every single one of us has gone through this somewhat annoying dilemma. With the help of a stylist, you will be able to sort and arrange your closet in a way that makes perfect sense.
Stylists will look through your existing wardrobe and help you determine what you should give away to goodwill, or what needs tailoring. This way, you won't have random items of clothing that don't fit or that are no longer in fashion hanging around your closet.
4. Everyone Will Envy You
The little devil in all of us sometimes enjoys it when you are the center of attention, or when people envy you. Turn the tables around and try to remember if you have ever envied someone for looking so well put together, or for their impeccable taste in all things fashion. Well, guess what…you can be that person with the help of a stylist. Your stylist will ensure that you always look flawless and the center of attention, just by making sensible fashion choices that are in accordance with today's fashion trends.
5. You Will Always Purchase The Perfect Gifts
Hiring a personal stylist doesn't just benefit you – it benefits all those who are around you. Have you ever been stuck, wondering what you should purchase for your partner or family member's birthday? Gift giving is truly an art, and stylists who are consistently "in the know" with trends, designers, sales, and stores can impart their expert knowledge onto you.
Stylists are well aware of what the coveted gifts are for various people and where to get them. A great stylist will consult with you to find out as much information as possible about the person you are buying a gift for, and will then come up with a list of gifts that you can choose from.
______________
And there you have it – some of the top reasons as to why hiring a personal stylist will completely transform both your life and lives of everyone around you. Everyone loves feeling like they look good and are the center of attention, so do yourself a massive favour by hiring your very own personal stylist today.