Meryl Streep is 62 years old, and in January 2012 the American edition of Vogue will be published with the actress on the cover for the first time.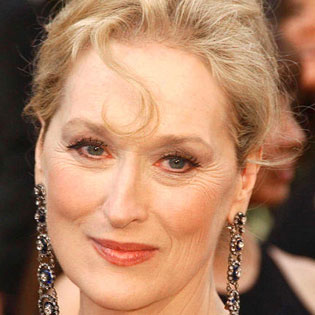 It is curious, why the trendy glossy magazine never paid attention to the actress, even when Streep starred in the movie "The Devil Wears Prada" as the principal woman of Vogue, Anna Wintour. It is undisputed that the woman editor of Vogue became the prototype for the heroine of Meryl Streep in the film.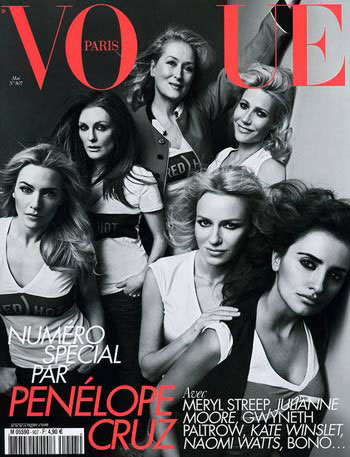 But Streep was hardly worried about it. In general, everything comes to the actress a little late. In fact, the fans of cinema have discovered Meryl as an actress, when she was 40.
Meryl Streep appeared, of course, on the covers of other publications, but rarely in the fashion glossy magazines, and never before in American Vogue. It seems that she has been of no interest to the fashion magazines lately. She was on the cover of French Vogue only in May 2010, and not alone, but in the company of other actresses.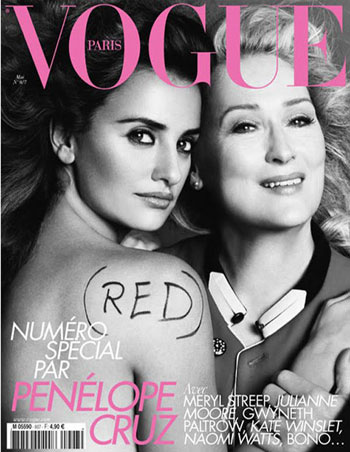 But the actress of this level is difficult to forget. She will always remind about herself. And that was exactly what she did. The movie "Iron Lady" is coming to public screens these days, and Meryl played the role of Margaret Thatcher in it, acting brilliantly, according to the colleagues. Anna Wintour had no other options, but to finally publish Meryl Streep as the "cover girl" in the cult American Vogue for the first time in January.