Choosing a watch is as important to your image as choosing a winter coat or a pair of shoes. A watch says a lot about your lifestyle and sense of aesthetics. There are many watch brands and retailers such as Watches of Switzerland out there vying for your attention, so it can become difficult choosing the perfect one, and figuring out which brands carry the right style and substance to truly cater to someone who wants a serious, yet stylish timepiece. We've hand picked three of our favourite timepieces by some of the most popular watch brands.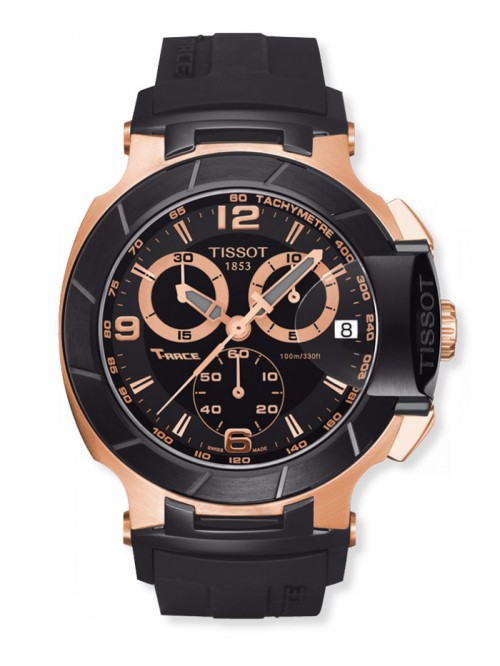 Image courtesy of http://bit.ly/1M1Erbe
Tissot is one of the most popular men's watch brands, particularly in the sports watch department. A current favourite is the stunning Tissot T-Race. This is a sports inspired timepiece, with features include lap timing powered by a Swiss quartz movement. It also features a chic rose gold plated case to give it a subtly different, classy finish. This is a watch for serious sports fans and is at a reasonable price that's within budget, making it the perfect gift for him.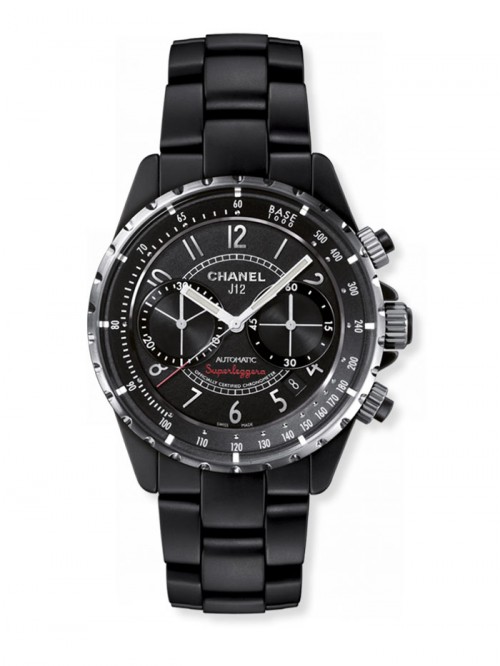 Image courtesy of http://bit.ly/1MSZYPU
Chanel is not normally a brand that people associate with men's fashion, however their Superleggera line of watches fuse together the chic French styling of the brand with high-quality, specialist watchmaking. This collection is the perfect example of how well Chanel actually caters to the professional male market. The J12 Chanel model comes in an elegant ceramic black colour and is made for speed, precision and performance. It has elegance running through its DNA, matched perfectly by its high precision chronograph function.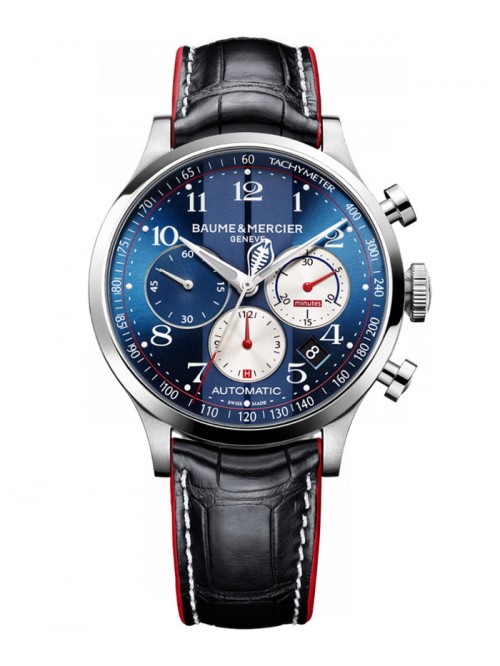 Image courtesy of http://bit.ly/1M1EyDK
Baume and Mercier make extremely stately-looking, elder-statesperson type watches. A popular model among men is the Capeland men's watch. This timepiece comes with a metallic blue coloured dial face giving it a glowing touch and a black leather strap with a red outline. The watch itself, valued at £3,000, is powered by a Swiss self-winding movement and part of the Cobra collection. Shelby double racing lines complete the dial along with special racing hours and minutes hands, with the infamous Cobra logo placed atop the second hand. To mark this watch as a classic original, the Capeland's sapphire crystal back is engraved with the collection title and Carroll Shelby's personal signature.
Watches can be further personalised by choosing beautiful strap materials and covers, eye-catching dials, engraving and personalisation on metal casing and opting for limited edition, exclusive pieces (which retain a high value over time, making them a great investment). All three watches mentioned above are brands popular among not just men, but women too. They run at a high value however compared to some of the other top brand names, they are within a decent price range. The quality of these timepieces can also be justified in the price. When choosing the perfect watch, it is important and a wise idea to spend a little more for a quality product that will last you for decades, maybe even generations.