While covering the numerous Holiday 2010 collections, we absolutely have to comment on the new products from La Prairie. The quality of the products and sophistication of the packaging remain the same. This Holiday collection La Prairie features thee new perfumes, luxury anti-age products, and even decorative makeup.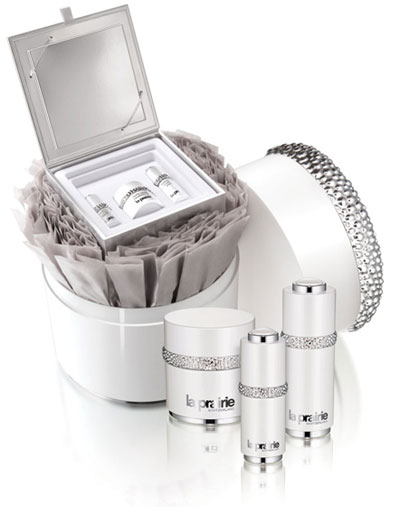 The decorative line contains two elegant products for lips:
Cellular Luxe Lip Colour, in Cardinal shade, $ 55.00.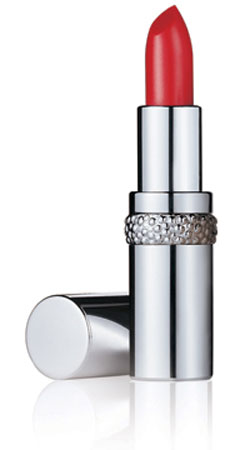 Lipgloss Cellular Lip Color Effects, in Firefly Glace color, $40.00.

The perfume collection is a trio of fragrances, which glorify three precious stones (last year the trio was devoted to three noble metals), $125.00.
• Ruby
• Emerald
• Sapphire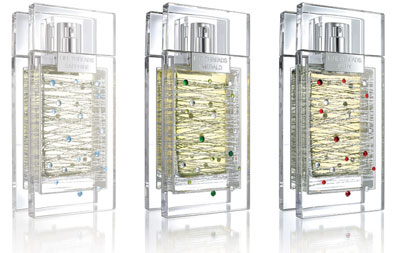 The skin-care collection is priced at $950.00. The formula is based on white caviar and has a thee-stage system, which makes skin lighter, restores natural illumination, has anti-aging action, and fights pigment spots. The collection contains:
• White Caviar Illuminating Cream + Travel sample
• White Caviar Illuminating Serum + Travel Sample
• White Caviar Illuminating Eye Serum + Travel Sample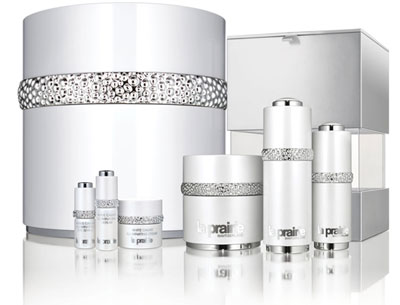 Precious Platinum Rare Collection, $950.00. It is presented in a silver jewelry box:
Cellular Cream Platinum Rare
Cellular Eye Cream Platinum Rare
Necklace made with platinum and featuring symbols of the sun and the moon.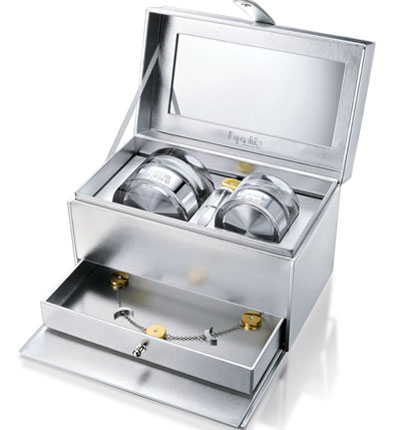 Source of the image: Сhicprofile.