India has inspired the creators of Fuchsia Maharajah by Giorgio Armani makeup collection. Imagine the bright shades of national Indian saris and the rich colors of gems and spices: fuchsia, pink, and purple hues were the main ones in the spring makeup palette.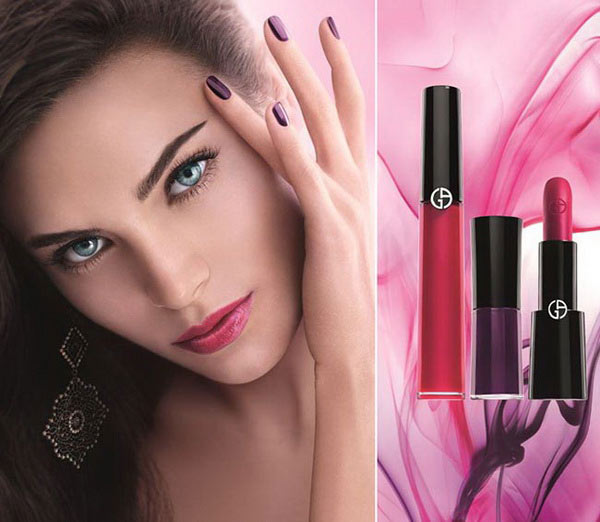 The entire collection is devoted to the makeup of lips and novelties for nails. The new items will be available in February 2015.
Giorgio Armani Rouge D'Armani is a novelty, which can become the center of the whole collection. The lipstick is presented in a precious purple shade, 513 Maharajah.
Giorgio Armani Rouge Ecstasy CC Lipstick is a bright and shiny lipstick in three colors:
511 Pink Blush
512 Maharajah
604 Garconne Fatale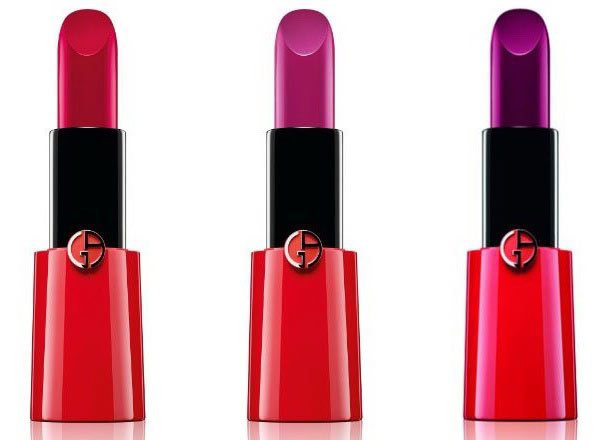 Giorgio Armani Flash Lacquer is a lip lacquer; the product with the features of a gloss, the effect of a balm, and the durability of a lipstick. It comes in three shades:
511 Pink Blush
512 Maharajah
604 Garconne Fatale
Giorgio Armani Nail Lacquer. In the spring of 2015, Giorgio Armani suggests choosing the color of nail polish in accordance with the shade of lips. That is why they produce universal purple hues with a pearl topcoat:
511 Pink Blush
512 Maharajah
604 Garconne Fatale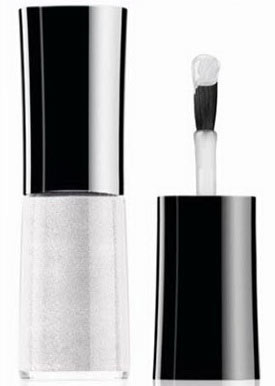 Giorgio Armani Base Light & Diffusing