Visionary Wood is a name of the Fall-Winter 2009-2010 makeup line from Italian brand Pupa. The look of the collection is poetic and mysterious. This kind of beauty is enchanting and appealing, and grey and green colors look light and exquisite.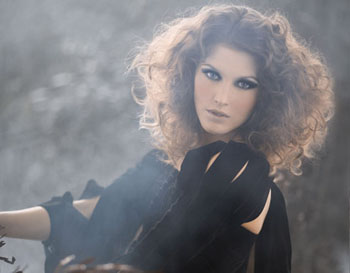 The collection includes the following makeup products.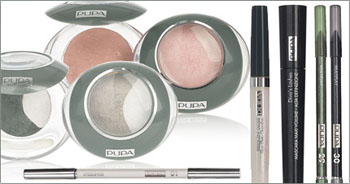 The duet of foundations: intense and lighter color to choose from. Multi-purpose eye pencil in two colors. It provides easy smudging and can be used as an eye shadow. The eye liner in one color. Voluminous mascara DIVA'S LASHES MASCARA MAXI VOLUME in two colors, black and grey.
Lip gloss providing a special magic shine. Loose eye shadows come as a double palette in delicate grey and green colors. The result is a truly glamorous, mysterious and magnetic look.
Source of the images: beautive.com.