There is nothing more refreshing than a fruit or vanilla ice cream on a hot summer day. In July 2013, Essence invites you make a brief stop at the ice-cream cart with a fashionable "me & my ice cream" line.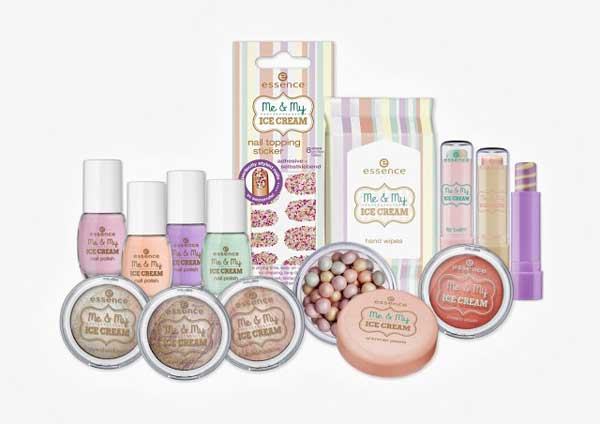 It includes soft shades of sorbet: beige, vanilla, apricot, pink, lavender, and peppermint. Treat yourself with eyeshadow of delicate shades with a marble texture, three lip balms of all colors, a cream blush, shimmering powder balls, and gorgeous pastel nail lacquers.
The main highlight of this makeup line is the stickers for nail tips, which magically create a wonderful three-dimensional effect on your nails. And if your hands are a little sticky, as long as you enjoy ice cream, you can use practical wipes to clean them!