The new Essence pastel-colored makeup collection is called «Bloom Me Up!». Caramel, pink, peach, lavender, and light green are the colors that inspired the creators of the collection in the new season.
Typical spring shades, light textures and lacy moire of the new accessories – it's all about the new Essence Bloom Me Up! Spring 2014 collection. Each new product seems to have a scent of spring!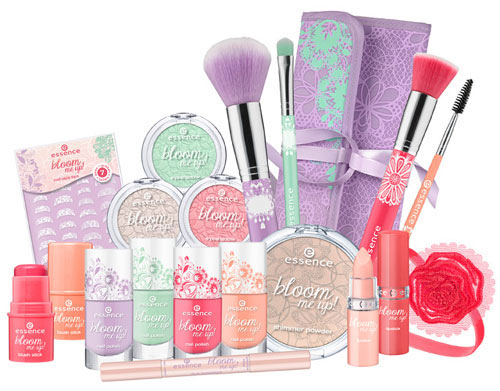 The new products will appear on sale in March 2014.
Eye shadows with a flickering finish come in three spring colors (cream, rose, mint)
01 Bloomylicious
02 Rose It Up!
03 Blow My Mint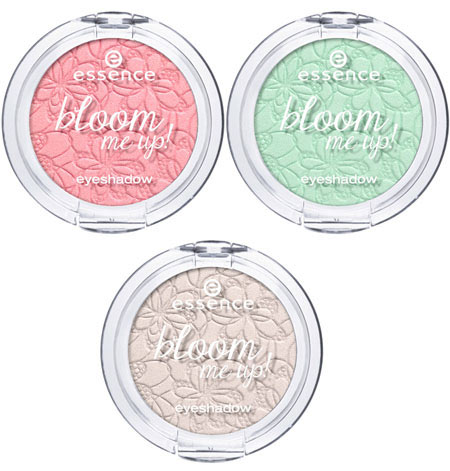 Long-lasting shimmering lipstick appears in two shades:
01 Rose it up!
02 Chaising Lacy
Stick blush is a simple and handy product. The more layers, the higher the intensity of the color. There are two shades:
01 Chaising Lacy
02 Blooming Tender
Light beige shining powder in shade of 01 Rose it Up!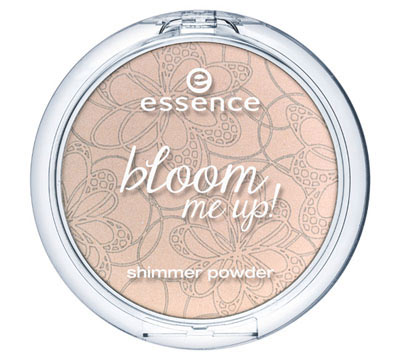 Nail polishes of fresh colors with a pearl or gloss finish come in four shades:
01 Blow my Mint
02 Lovely Lavender
03 Blooming Tender
04 Chaising Lacy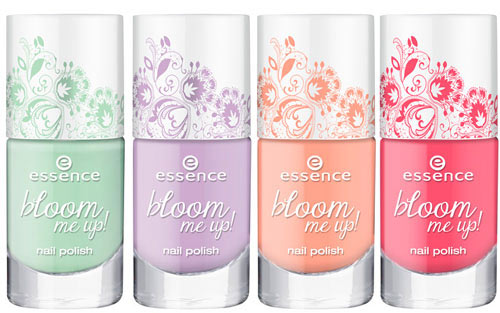 There are also stickers for a lacy effect on the tips of your nails and a gift – an elastic hair bow.