New products by Deborah Lippmann and Illamasqua continue the trend of nail polishes with a finished texture. Previously, they included glitter, craquelure, Duotone, whereas the texture of quail eggs or robin eggs is trendy today.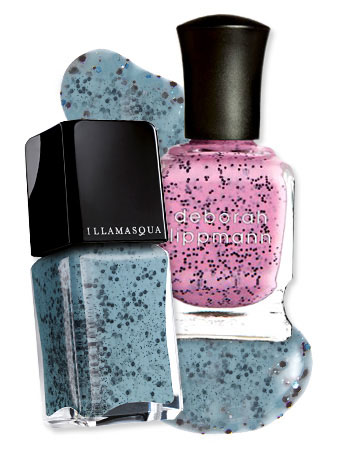 Matte black blotches against the creamy pastel background – these are the new nail polishes by Deborah Lippmann and Illamasqua.
The Staccato line by Deborah Lippmann has three such nail polishes – pink, white and turquoise. They will be available on sale from April 2013.
The "quail" novelties by Illamasqua will be released next week and will include five new nail polishes.