The new items reflect the magic and mystery of the longest night of the year. Refined beige and deep ruby ​​red are the main shades of the New Year's Eve, according to the Chanel make-up creators who released the Nuit Infinie Holiday 2013 collection.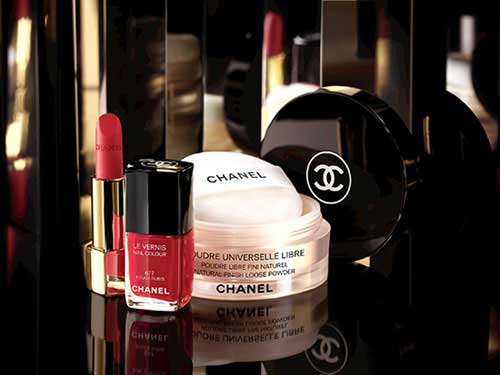 There are not many new products in the collection, but each of them is a must-wish and must-have.
Eye shadows palette, Ombres Matelassees.
The shades range from beige to dark brown, made by the rules of gradient color transition.
Mascara Gel Irise gives extra shine and a bronze highlight to your eyelashes. The powder blush has a pink-beige shade. The finishing powder comes in peach and beige. The liquid liner is released in a bronze-khaki color.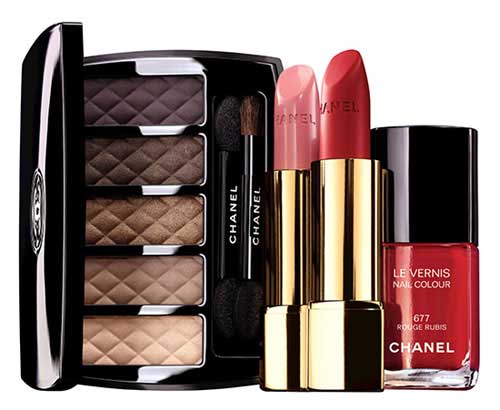 Rouge Allure Lipstick, sparkling and intense, comes in the following shades:
Radieuse Blue pink,
Indecise Shimmering pink beige,
Farouche Shimmering chocolate brown (Repromote)
The matte Rouge Allure Velvet lipstick comes in the following shades:
La Precieuse Vivid red,
La Desiree Burgundy red.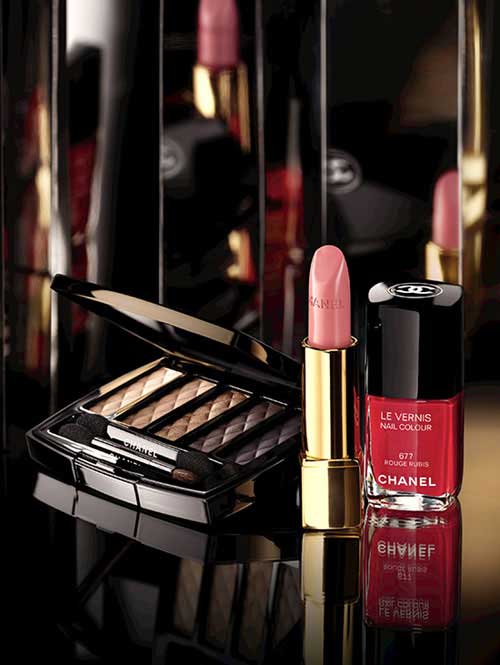 Le Vernis nail polish are represented in:
Rouge Rubis Vivid red,
Accesoire Deep red brown.
The collection is available from October 2013.