When creating Fall 2011 Burberry Prorsum collection, designer Christopher Bailey kept in mind two main ideas: a woman should look as natural as can be and elegantly and inconspicuously retro. When Wendy Rowe and Neil Moodie set to work they discovered that he succeeded but brilliantly.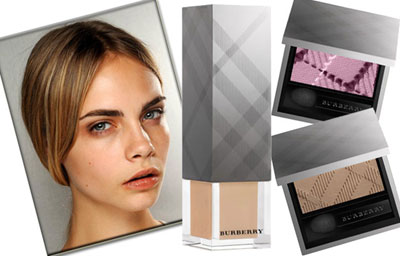 Bailey had drawn his inspiration for the collection from Jean Shrimpton, the 60s greatest supermodel and the icon of Swinging London. A unique way to care of your skin and hair resulted, as reported by Rowe and Moodie.
Rowe used Burberry Glow Foundation to get the models' skin to shimmer and accentuated the cheekbones with just a touch of Light Glow Natural Blush in Earthy – the treatment she referred to as "effortless". Then she worked on the eyes with Sheer Eyeshadow in Antique Rose and Almond, added a coat or two of Effortless Mascara in Brown in the corners and underlined the eyes with it too. For the lips she chose Lip Mist #02 that makes the natural rosiness of the lips slightly more pronounced.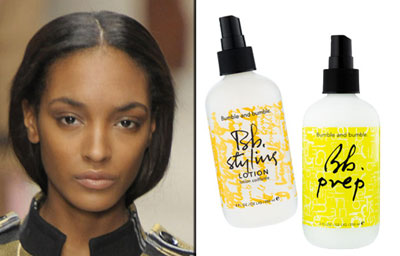 The eyebrows were left for the last as they were meant to be a definite but modern-looking hark-back to the 60s. Rowe wanted to achieve a stronger shape and a greater linear distinction, for which she used Sheer Eyeshadow in Taupe Brown for a filler.
Moodie then took over to do the hair, and he seconded Rowe's opinion about the overall effortlessness of the result. The Burberry girl, he joined in, is marked with "a quick, simple look" that comes so close to natural as to give the impression that it almost hasn't been made up at all! "It should never feel as if it's been labored over," he said as he applied Bumble & bumble Prep Spray and Styling Lotion.
Burberry Prorsum's answer to soft provocation seems to be provocatively easy!
Source of the image: Beauty.glam.