Bourjois presents its newest line of nail polish – Vernis 10 Jours. The brand guarantees that this nail polish will preserve juiciness of the color and strength of the coating on your nails for ten whole days. Indeed, it is a great offer for summer travelers!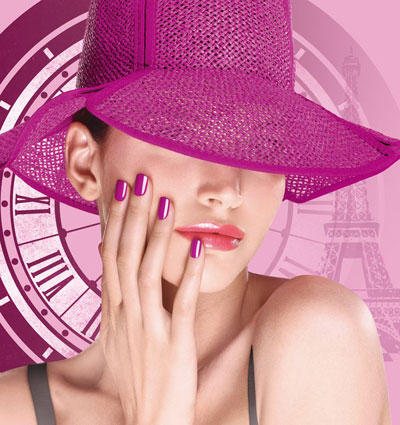 Those nail polishes boast not only by the longevity of color, but also by delightfully comfortable brushes. This line brings twelve new colors for this Summer-2011 season – twelve long-lasting, juicy, and glossy colors:
11 Un Coquelicot
12 Un Blanc Nacré
13 Un Rose Pastel Tendre
14 Un Rose Lilas
15 Un Fuchsia
16 Un Corail Rosé
17 Un Bougainvillier
18 Un Bleu Pétrole
19 Un Ultra Violet
20 Un Rouge Glamour
21 Un Rouge Profond
22 Un Brun Chic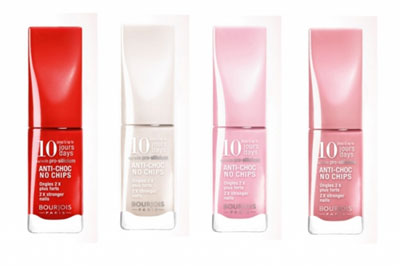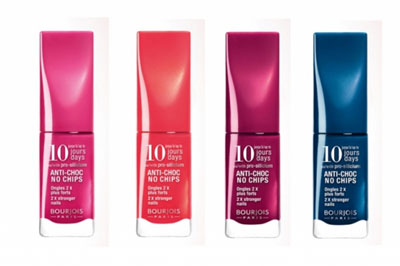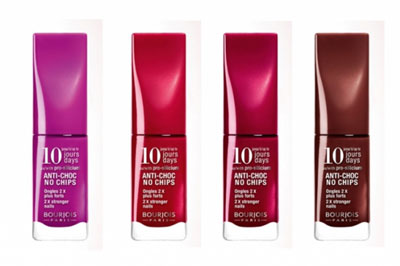 Despite the fact that the new season will draw your attention with some very unusual colors: light blue, yellow, metallic, however, the classic pink and red shades have always been greatly appreciated by women.
Source of the image: Becomegorgeous.