Holidays in the moonlight – that is the way one can characterize the nature of the new makeup products by Armani for Christmas 2012. The collection is called White Night.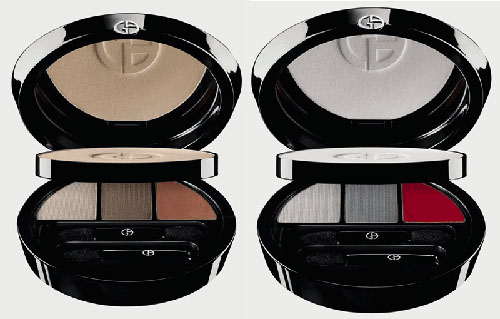 One of the unique brand products is the lip enhancer LIP MAESTRO Colour Zero. This colorless product can be used directly on the lips or on the lipstick. It produces a matting effect and moisturizes the lips, it also makes the lips lighter as in the glare of the moonlight.
The second and no less wonderful thing is All-in-one White Night Palette. It contains a highlighter, two shades of eye shadows and a lip product. It is represented by two options, and each of them is a comprehensive luxury palette. It is just a master class on the selection of makeup shades:
Moonlight Beige Palette. It contains a shimmering beige powder, two shades of warm brown-gray shadows and beige wax for lips.
Moonlight White Palette is a white highlighter, two shades of gray shades and a red lipstick.
A powder with pink shimmer, which smoothes the skin. A limited edition.
There is also advice from the brand's makeup artist Linda Costello. According to her, this winter will be white. White powders with a platinum shine will be used as highlighters and even eye shadows. Our new compact will complement any makeup with flicker and shine. These palettes seem to be very attractive due to the fact that they make the eyes a little unclear and gray, which creates a retro look. Nude shades also look rather surprising.