Last year, the Chloe Fashion House introduced a dry fragrance, called Shirley, (a silver locket on a chain). This year, one more elegant product will be presented during the New Year shopping period – dry fragrance Chloe Bianca.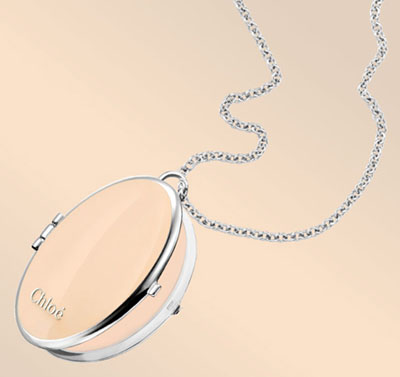 The medallion is made in delicate nude pink colors. The medallion is decorated with a Chloe logo and a long silver chain. It is a perfect gift for girls.
The Chloe Bianca fragrance is based on delicate feminine shades of rose. It is the smell for all time, every woman loves roses, and men are ready to always inhale the light fleur of rose petals on the neck and wrists of their lady.
Dry fragrance should be applied to the areas of the body where blood is pulsing. The fragrance lasts long and is renewed with every heartbeat of yours.
Chloe presents us with not only the new fragrance, but a feminine accessory as well.