Halloween is presented from a very unexpected side, if you start to develop the pumpkin theme.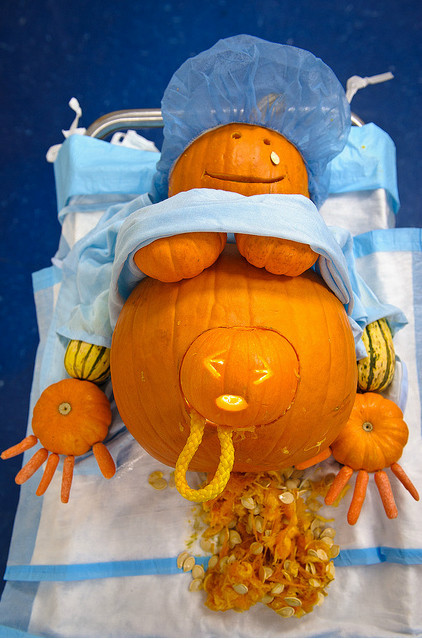 After all, if a pumpkin lantern is a monster more or less resembling a human being, it may be attributed with the most surprising human qualities. A selection of photos below confirms that quite a number of people have already thought about it.
Someone might find these images ridiculous, while to others they seem nasty and scary. Still, that is what people want to achieve, decorating their home for Halloween, or making a costume for a party.
There is, however, a common opinion about the pictures: after seeing them one will hardly want to use the pumpkin for its intended purpose.
And what scared you more – pumpkins giving birth or pregnant zombies?