Being a child, each girl dreamt of looking like a doll. The truth is that many would like to live in a three-story fabulous mansion with a pool and a pink convertible. When growing up, the majority forget about this desire. However, there are a few girls that desire to be like a doll has not disappeared, but has been growing ever since. It is not money or health that they want – their only wish is to get a little closer to their ideal, a Barbie doll. In our review, you will find the 7 people who spent a lot of energy to become similar to real human dolls.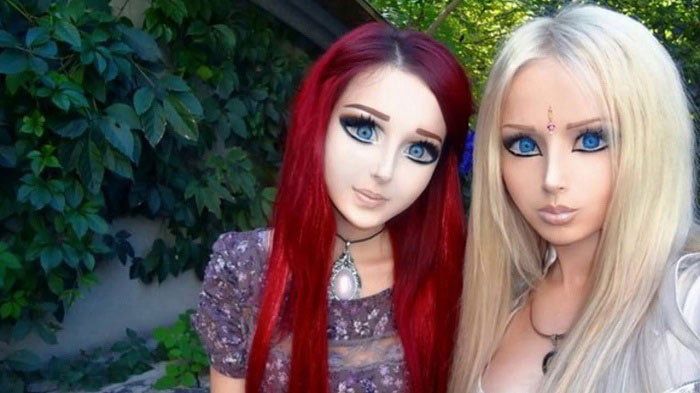 Valeria Lukyanova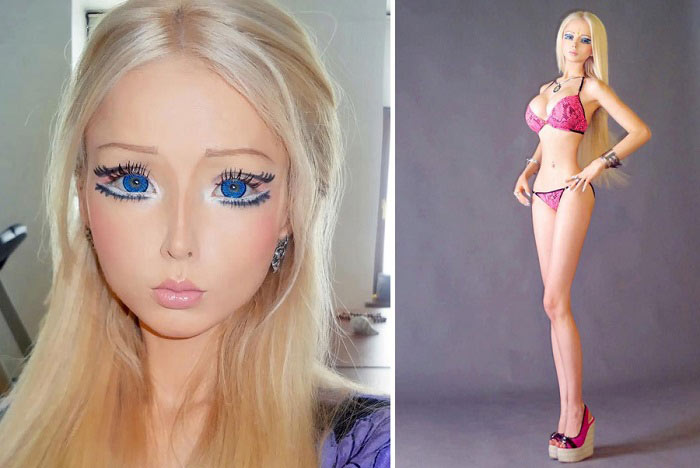 Valeria is one of the most popular copies of the world famous Barbie doll. Her photos on social networks are very popular, and it was thanks to them that Valeria was recognized by the whole world: she is often invited to various photo shoots in Hollywood. The girl herself claims that she has not resorted to special plastic surgeries to resemble the Barbie doll, but admits to having augmented her breasts. Valeria says that meditation, sports and "proper nutrition" help her look like a doll. She also enjoys eating raw foods and plans to switch to getting energy from the sun in future.
Sarah Burge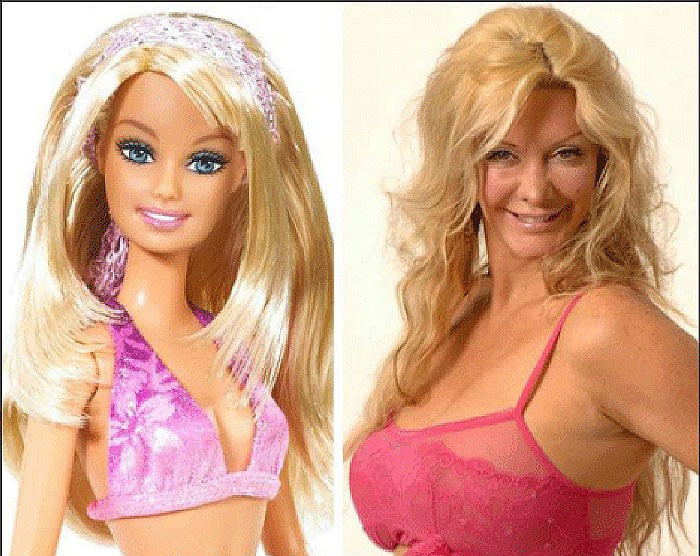 Sarah Burge is one of Barbie's most famous copies. Journalists often call her a "bionic woman." It is not surprizing because the 55-year-old Briton has suffered hundreds of plastic surgeries, spending more than $3 million on them over the period of 20 years. The woman suffered all these tortures for just one single purpose – to become like her idol, a Barbie doll.
Venus Palermo (Angelic)
Angelic was born in Switzerland but has lived a few years in Japan. Apparently, this is where her unusual hobby started: she began recording videos, in which she danced to Japanese pop music, got dressed as comic book heroes and talked about modern Japanese culture and fashion. The girl has a very specific voice, which makes her even more unusual. However, Angelic claims that her appearance is not a gift of fate, but a result of hard work and she has to spend a lot of time in the gym in order to look that way. There's, even more, to say about makeup and hair. Nevertheless, one should not consider her obsessed with nothing but beauty: Angelic speaks five languages fluently and plans to learn a few more in the future.
Angelica Kenova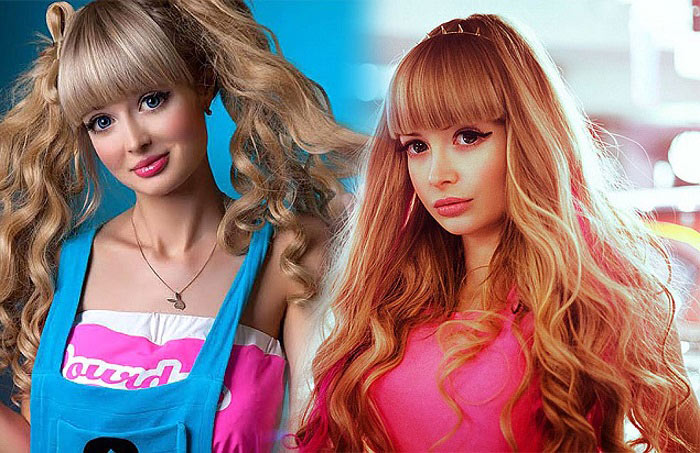 Angelica Kenova claims that she has never wanted to be like a doll. This choice was made by her mother, who liked to dress her little daughter in the clothes that looked very much like those worn by Barbie. Today, Angelica is a successful model, but her life is not so good: parents control the girl's life completely, not allowing her to date anyone without their awareness. Her mother also fully controls Angelica's diet, sports and even chooses friends for her daughter. By the way, the girl does not have a boyfriend because her mother thinks that love will affect the daughter's career in a negative manner.
Anastasiya Shpagina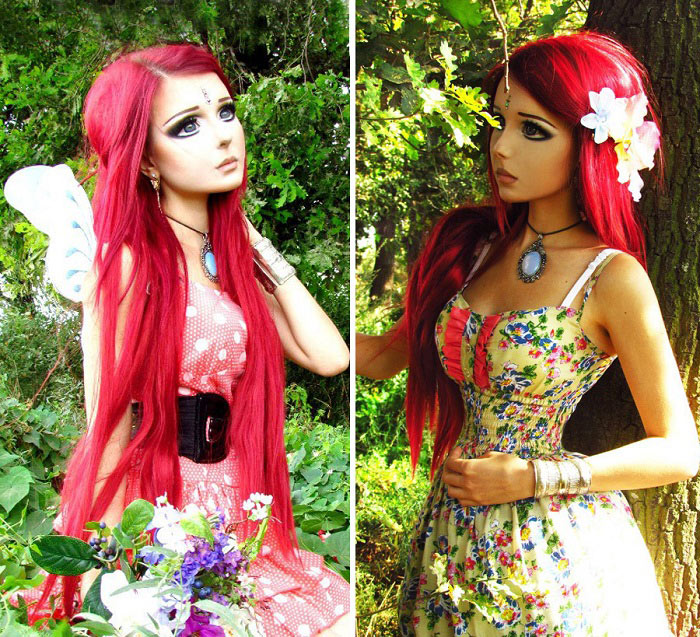 Anastasiya Shpagina is a very unusual girl. She claims to hear the voices of animals and trees. The fans even nicknamed her the Fairy of Flowers because of this. The girl is taking care of her new figure very carefully: she sticks to a strict diet, so her figure always remains slim. Anastasiya spends an hour and a half on makeup and dreams of having an eye-enlargement plastic surgery in future.
Blondie Bennett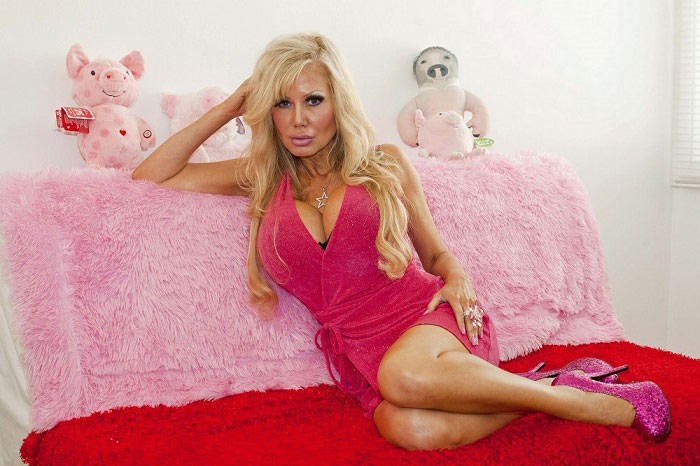 Blondie is not just like a Barbie doll, she has lived like Barbie for many years. Her favorite colors are pink, but her hair color is far less ideal. The strangest thing is that Blondie admits shamelessly that she likes being silly!
Kelso Santibanez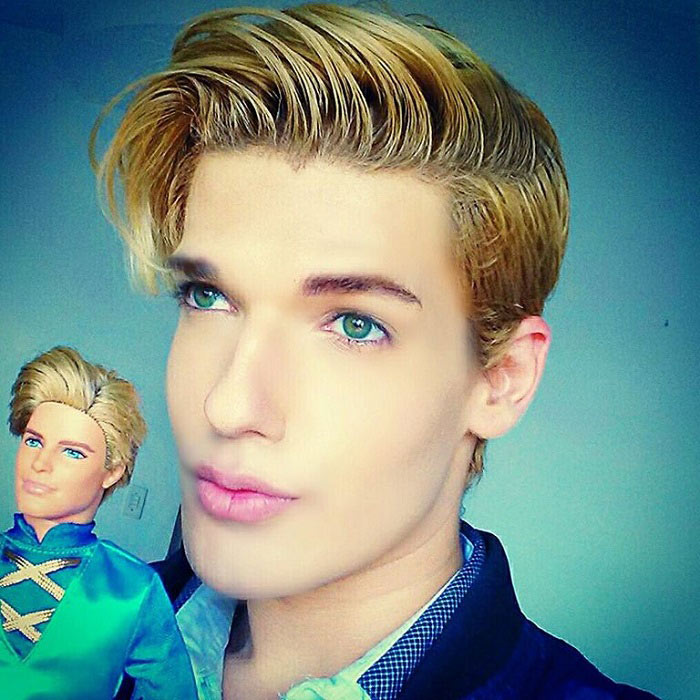 Not only women but also men want to look as beautiful as dolls. For example, Kelso Santibanez has always considered Ken's appearance to be perfect and wanted to look the same very much. Fortunately (or not!), modern plastic surgery has almost unlimited possibilities. Kelso spent more than 40 thousand dollars to become like his idol. He was often invited to various TV shows, for which he received a lot of money – 15 thousand dollars for one appearance in public. Unfortunately, the glory did not last long: at the age of 20 years, Kelso died of pneumonia.