Fashion keeps developing all the time. Designers do their best to come up with unusual things and impress customers with their ideas and creativity. Fashion catwalks have witnessed many trends: quirky clothing models during Fashion Weeks and unusual shoes, which are quite difficult to wear. Still, Saint Laurent fashion house has outperformed the most sophisticated fashionistas by presenting to the public the high-heeled shoes fitted with real wheels!
Recently, the designers of Parisian Yves Saint Laurent Fashion House have amazed fashion lovers with their new invention: they presented unusual shoes with high heels, which are equipped with real wheels, just like roller skates. Such an unusual idea appeared in the head of Anthony Vaccarrello, creative director of the fashion house. And there's nothing surprising in it! Just imagine stilettos shaped as the YSL logo. Roller-skate stiletto shoes sound like a logical continuation of Anthony's creative idea.
Mobile shoes are called Anya 100 Patch Pump Roller in honor of Mr. Vaccarrello's unchanging muse Anja Rubik.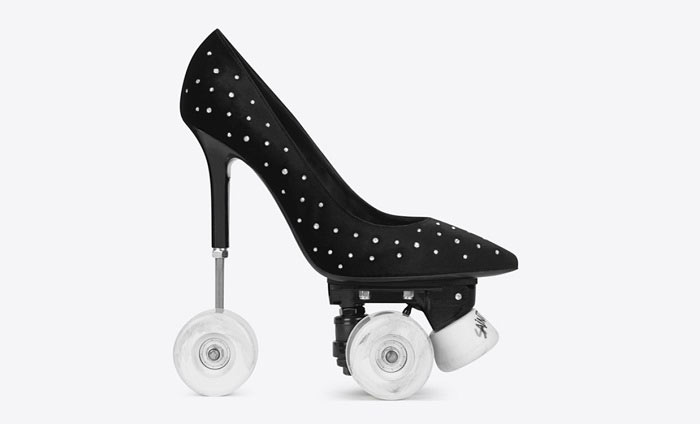 The shoes themselves are very beautiful: several types of leather, interesting appliques and crystals… What could be better? However, not every fashionista will dare to wear shoes with three wheels: one wheel on the stiletto, and two more wheels under the toe.
By the way, the fashion house designers have perfected not only shoes, but also boots.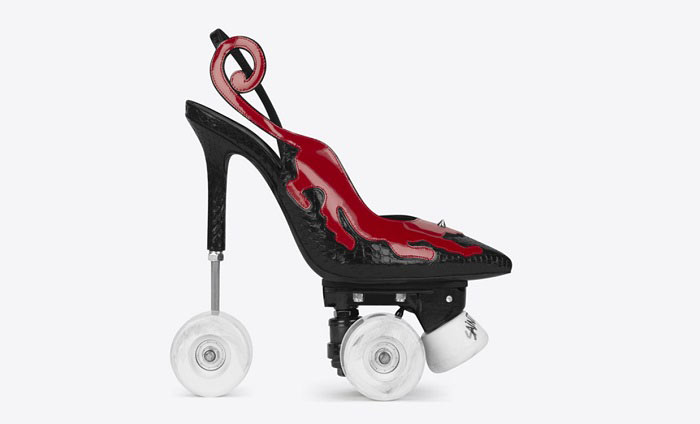 Unusual footwear can already be purchased at the brand's flagship store in Paris. One pair of roller-skate shoes can be bought for almost $2,600. A good investment, isn't it?
Although the shoes look very impressive, it is not entirely clear how you can safely move around the city on such wheels. After all, the roller-skate shoes are difficult to stand on and almost impossible to walk. Before buying these shoes, all the women of fashion need a little practice to improve their ability to balance. Only then they can rush to the store for the unusual purchase.